Spring is right around the corner and I am definitely on the hunt to find the perfect transition dress for the upcoming season.. Although here in the South, our weather doesn't really know if it wants to be hot or cold. Either way, I plan on making sure to be bright and colorful for the Spring.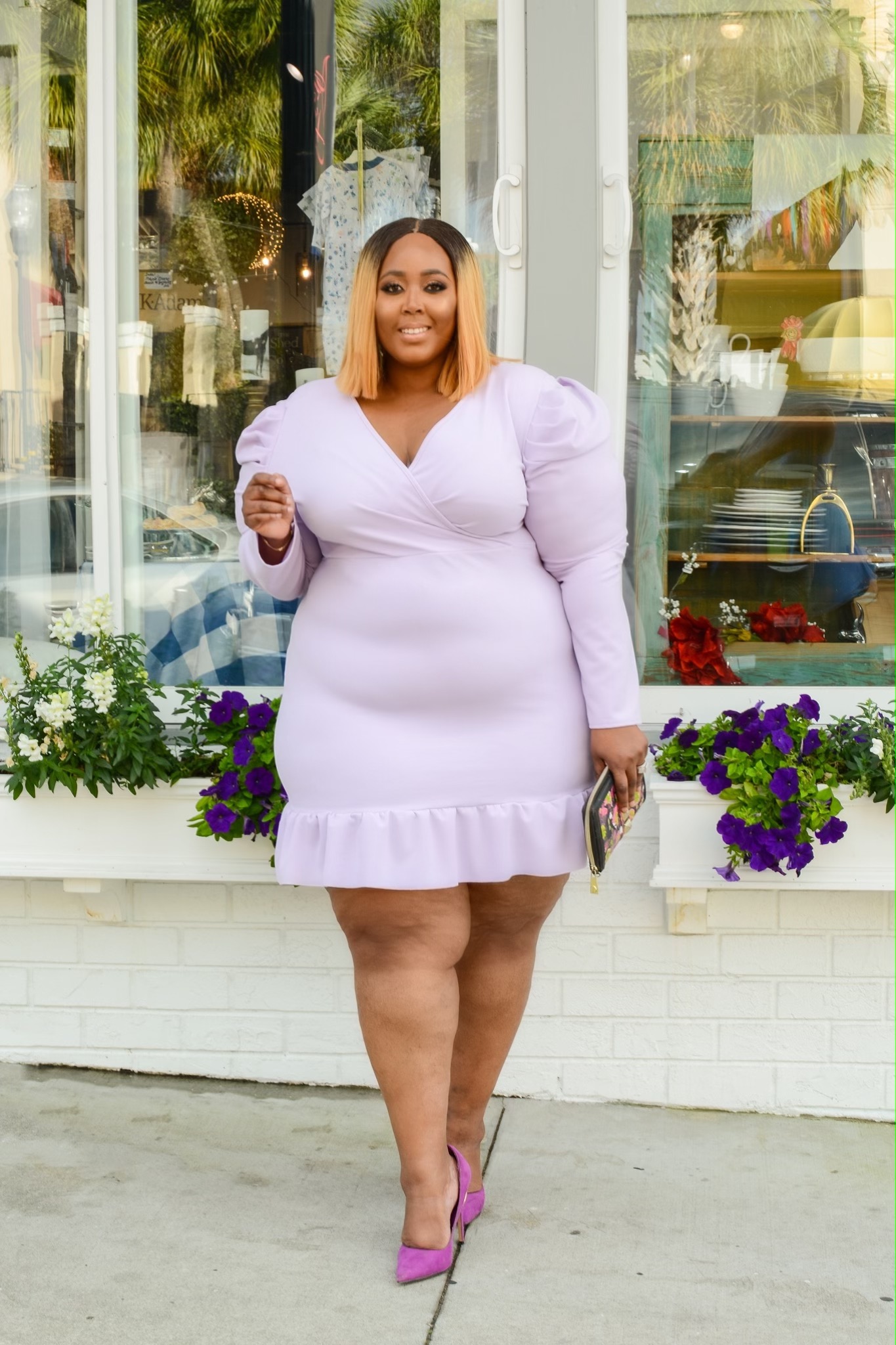 Being a curvy girl, sometimes we tend to reach for the darker colors. I love a good dark combo color. However I refuse to not incorporate all the color palettes in closet. I don't need to hide anything! So that only means one thing. Bright and beautiful tones for this Spring it shall be. One of my favorite colors is purple and I definitely love a dress that gives me a hint of sexiness.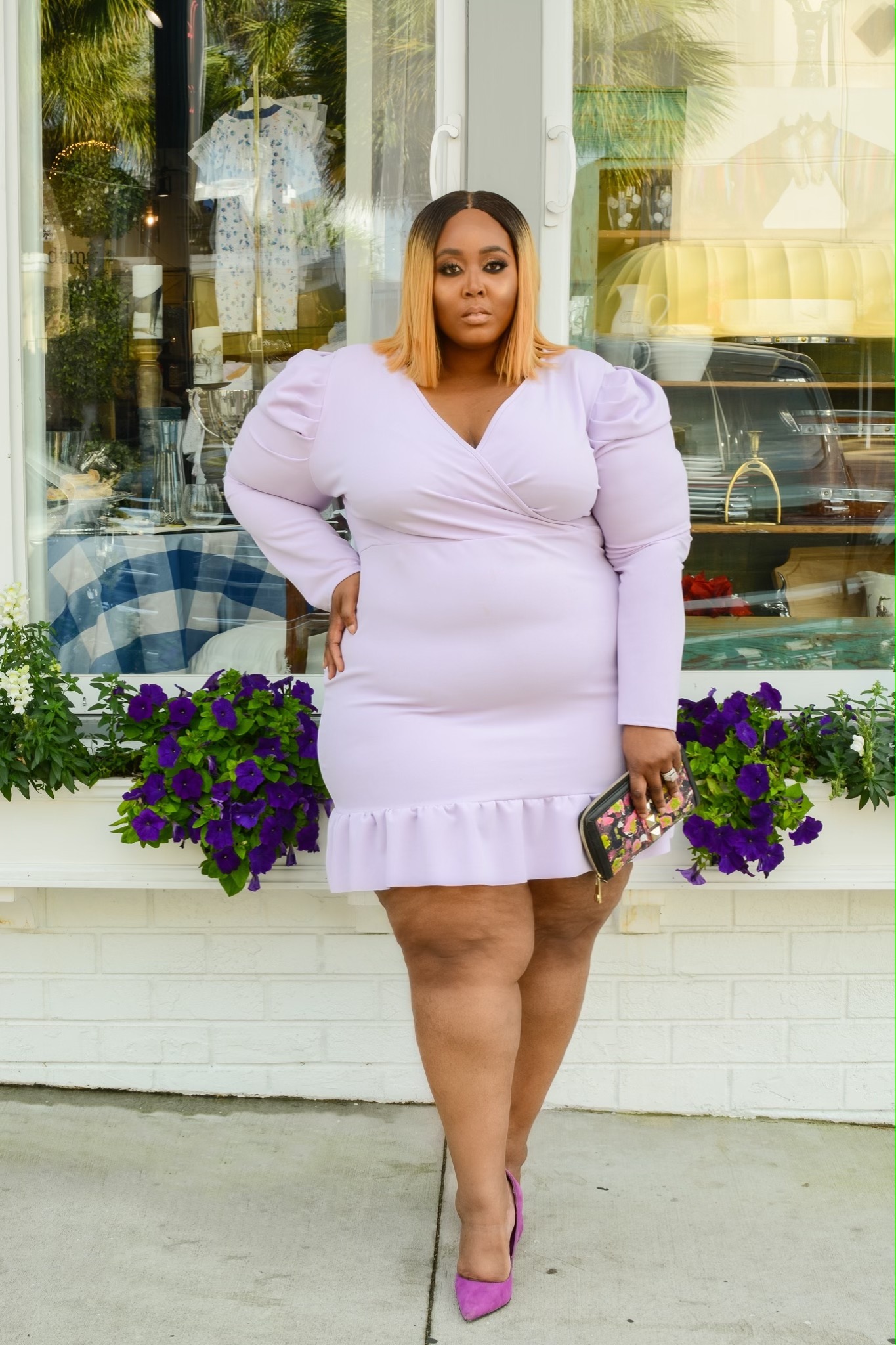 Immediately I wanted to try this piece because of the sleeves! I love a subtle dramatic add-on to any garment. The color was perfect transition for Spring. When I think of Spring I think of beautiful flowers and its colors. Lilacs and tulips (my favorites by the way). The ruffles at the bottom just gives it a flirty and Springy feel!
I will admit the dress is a little bit shorter than some of those that go by the rule of hitting the knew. However you guys are already know I don't do well with rules. Therefore a little leg and cellulite is surely on the menu!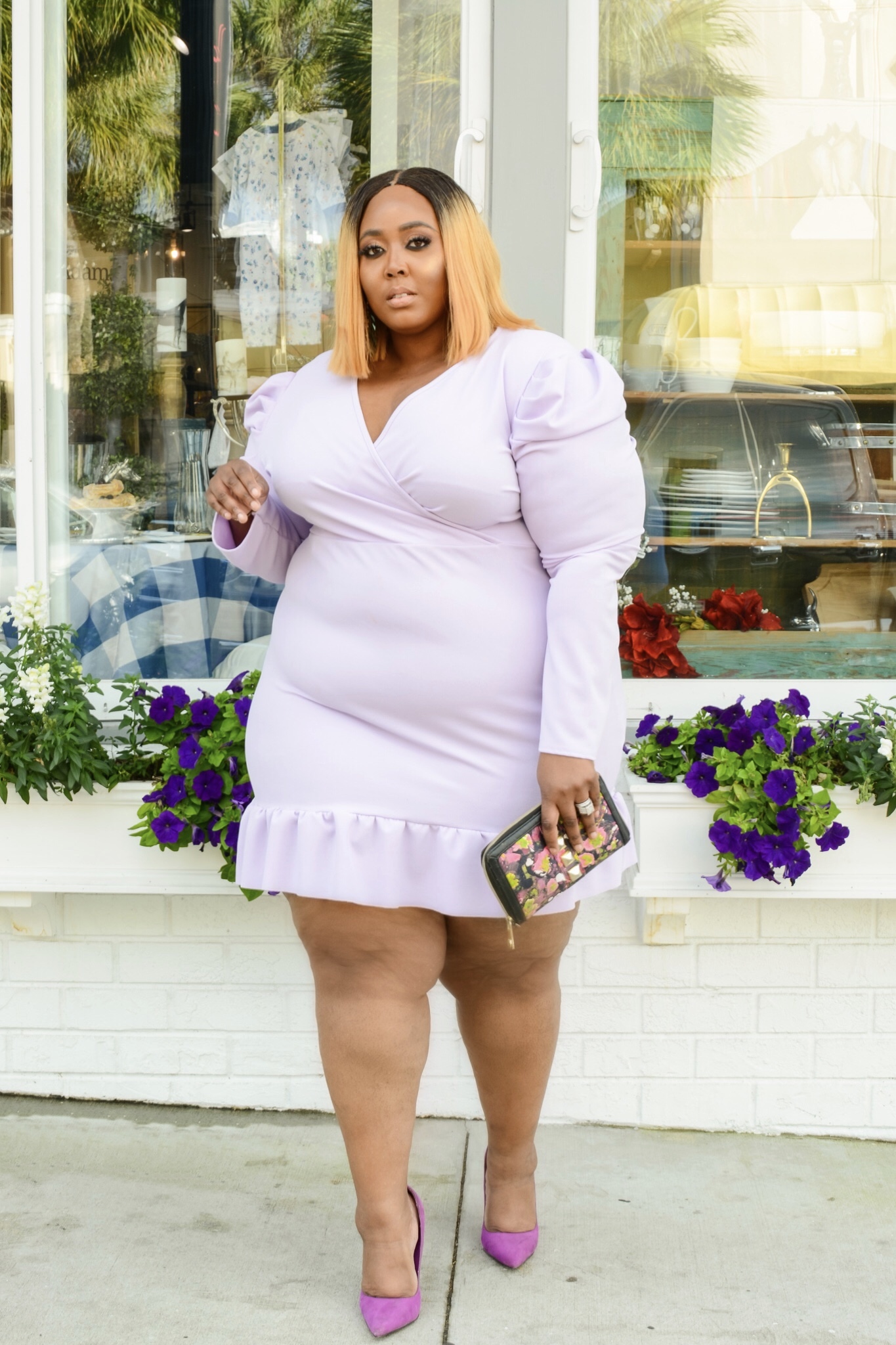 Dress Details:
This particular dress can be found here, and it runs up to size 24. If you have never ordered from Boohoo.com do take into consideration that some pieces run bigger and some run smaller. This particular dress was a good fit for me, especially because my hips don't lie. I am wearing a 22 (USA), I could get away with a size 20 (USA). However I would have to pull out my undergarments that snatched me to the heavens. I opted to just wear Spanx under for comfort, smoothing and a small snatch. Shoot day was extremely hot!
Happy Hump Day pooh's! Let's not restrict ourselves from wearing colors this season. Chile, you are bright, lovable and full of purposeful – Let the dress reflect! #HelloPurpose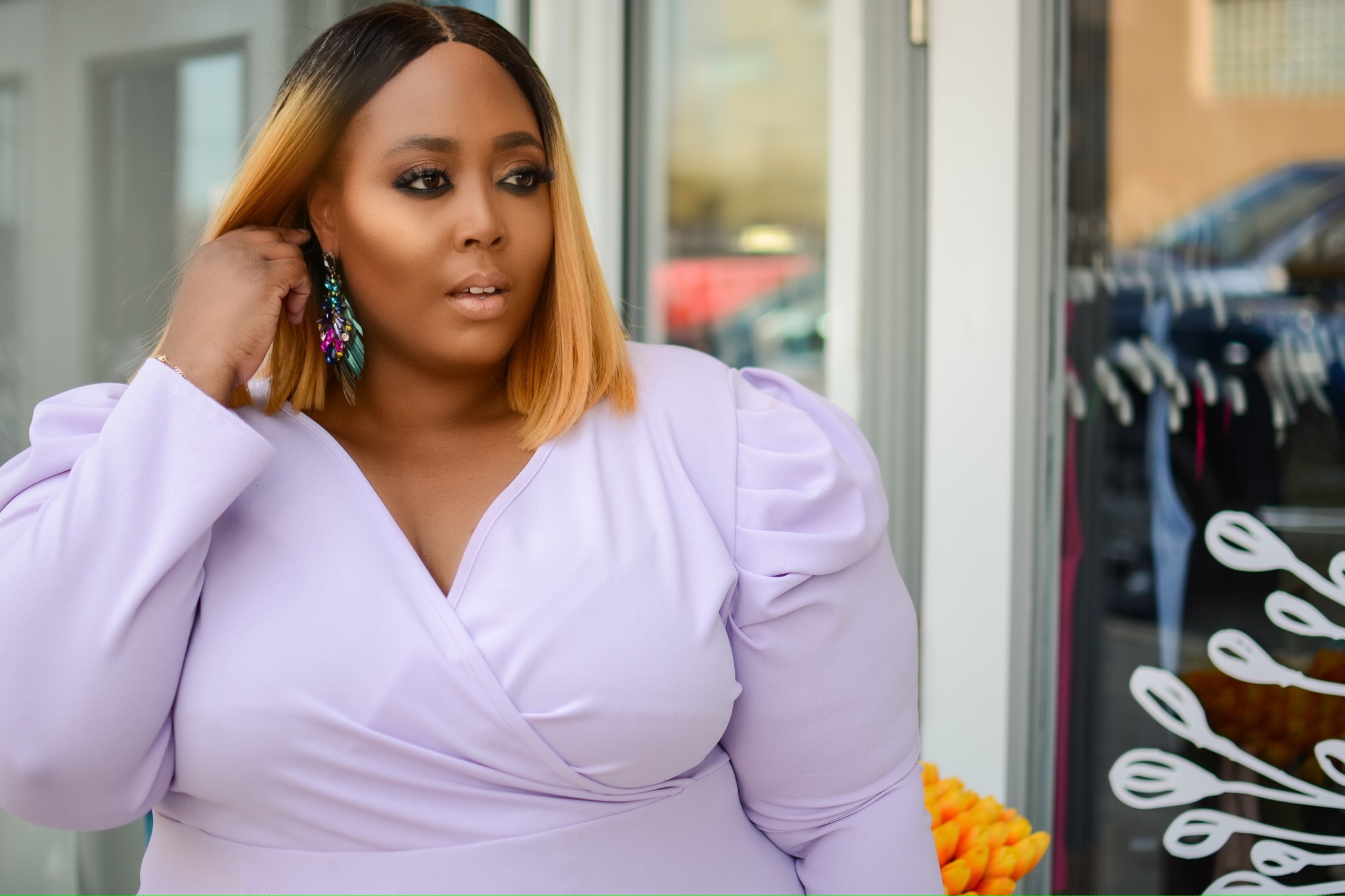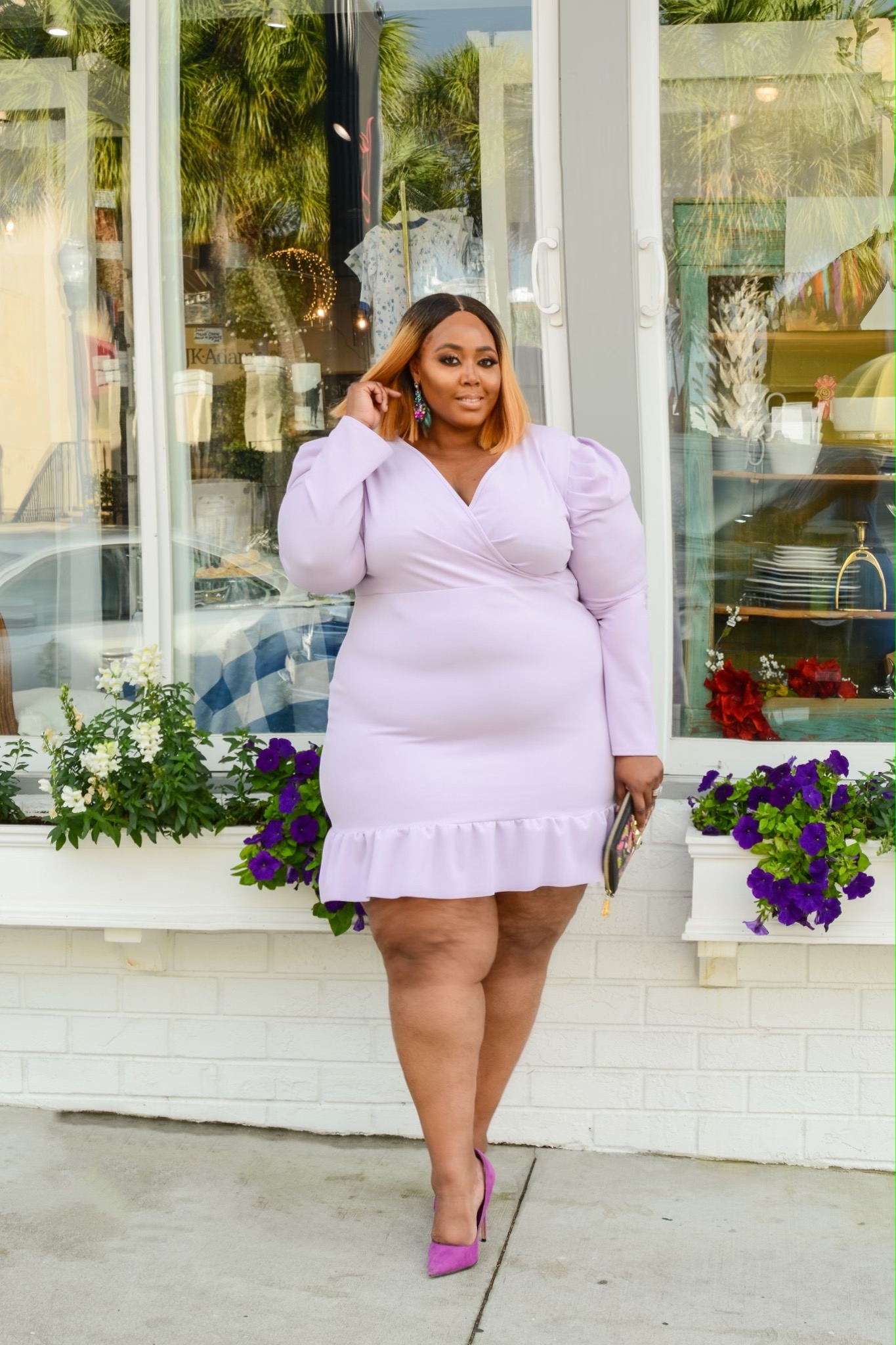 Comments
comments