Church swag is just as important for me as my street swag. There are days I want to dress up with a fascinate, pearls and heels. Then there are times I really feel like being cute and chilled. To be completely honest, I'm not a girl who likes repeating outfits. Different and signature pieces are my current trend. However the way my bank account is set up with these goals I'm going for – I'll take repeat for $400 Alex.
Back in April, Rochelle from beauticurv.com launched an amazing line with Lane Bryant. Honestly I loved the entire collection but I opted to pick up a few pieces from the collection that screamed my name. The faux-wrap fit & flare dress really caught my attention. I could see myself styling this piece on any particular Sunday morning. So lets talk about the details really quick of this fit.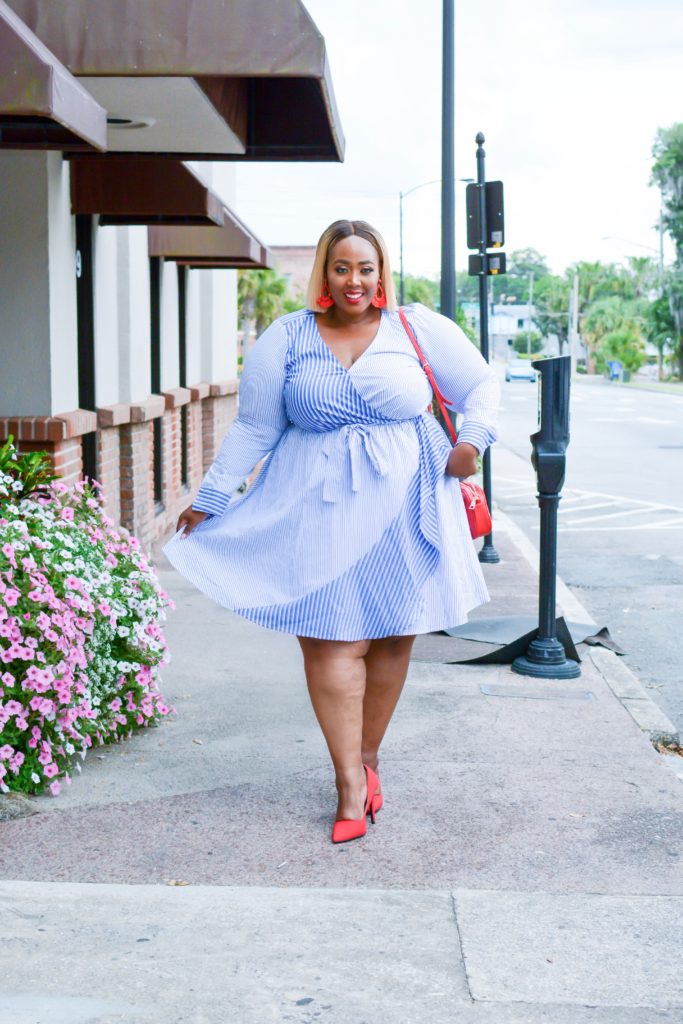 I chose a size up due to my issues with getting my arms to fit. The material is medium weight and feels comfortable. I absolutely love the ruffle details added along with a belt to help bring in more details to my waist. And for added security, chile there are hidden buttons that helps us busty women keep covered. The mixture between stripes and patterns gives this piece an added cute statement that is unforgettable.
Now, styling this for church. The colors of the dress immediately brung my mind to bring in a pop of color. Of course the deep and weary folks may choose to be plain, but baby bring me a good red pop of color for the blood of Jesus (Oh Glory)! To dress up, I chose to grab my red pumps, a clutch bag with a pair of red signature earrings. Not too much church swag, however just enough to greet Jesus in a real cute way.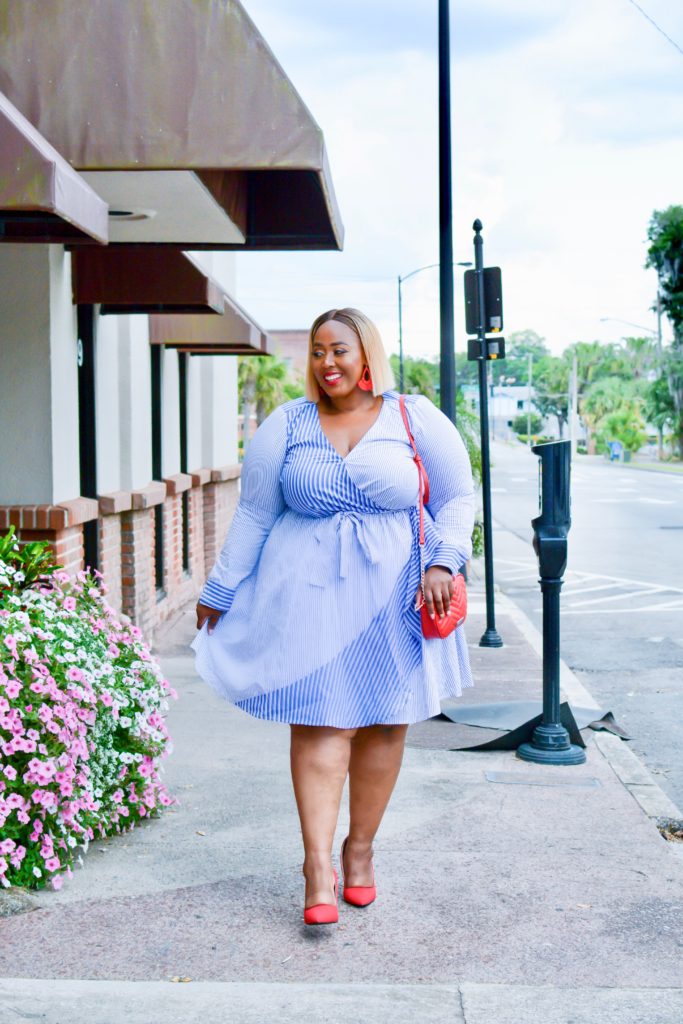 Dressing down can still be simple and easy. I simply exchanged my heels for a pair of paired Sperry sneakers. To make things simple I turned my clutch bag into a fanny pack. And we are all set! I'm now ready to turn up for Jesus comfortably.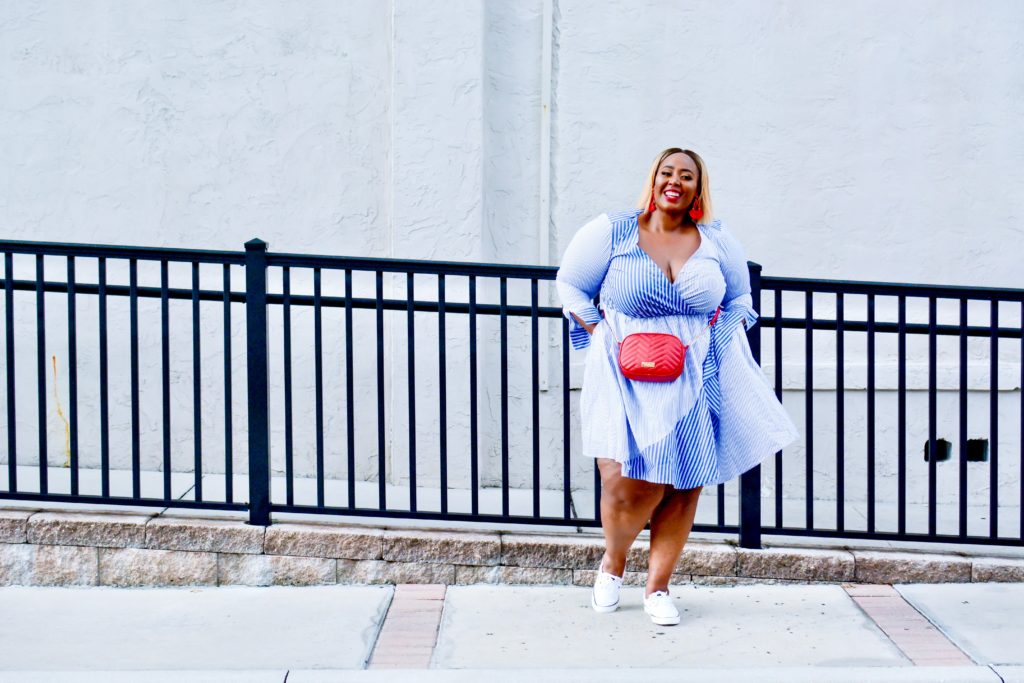 If you have not yet checked out the Beauticurve X Lane Bryant, I really do not know where you have been. But you still have time to get you a few pieces! If you have, tell me which pieces have you collected so far!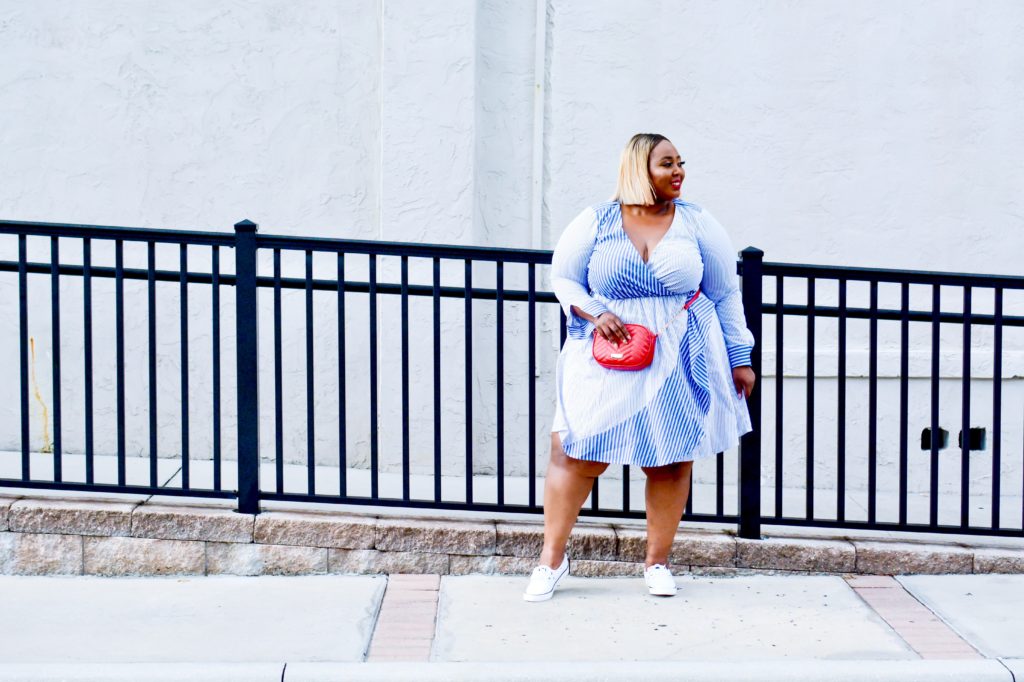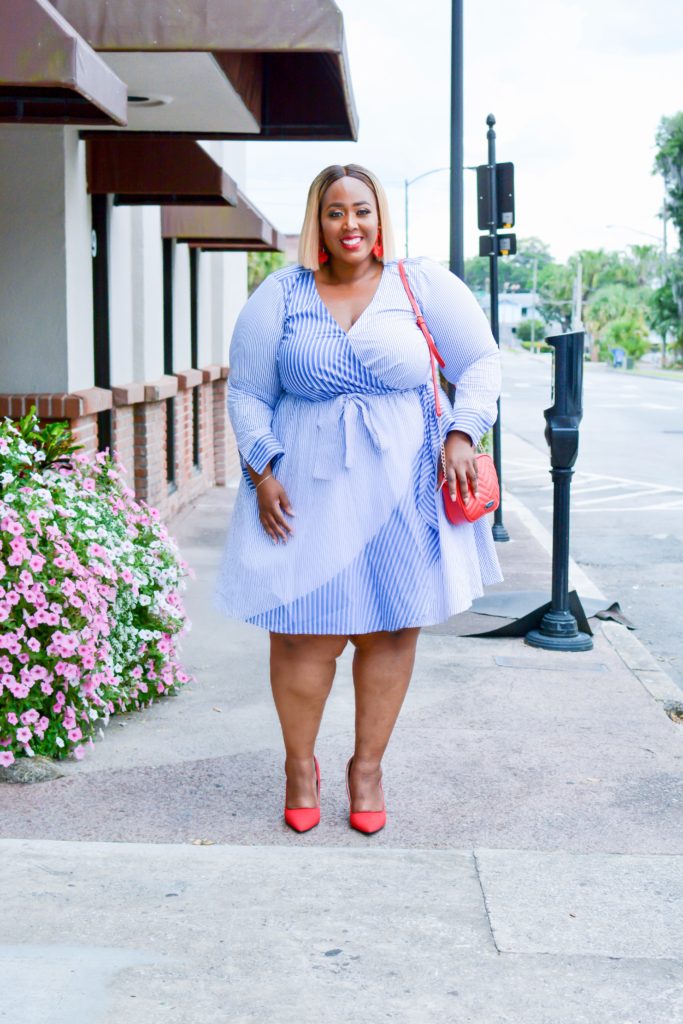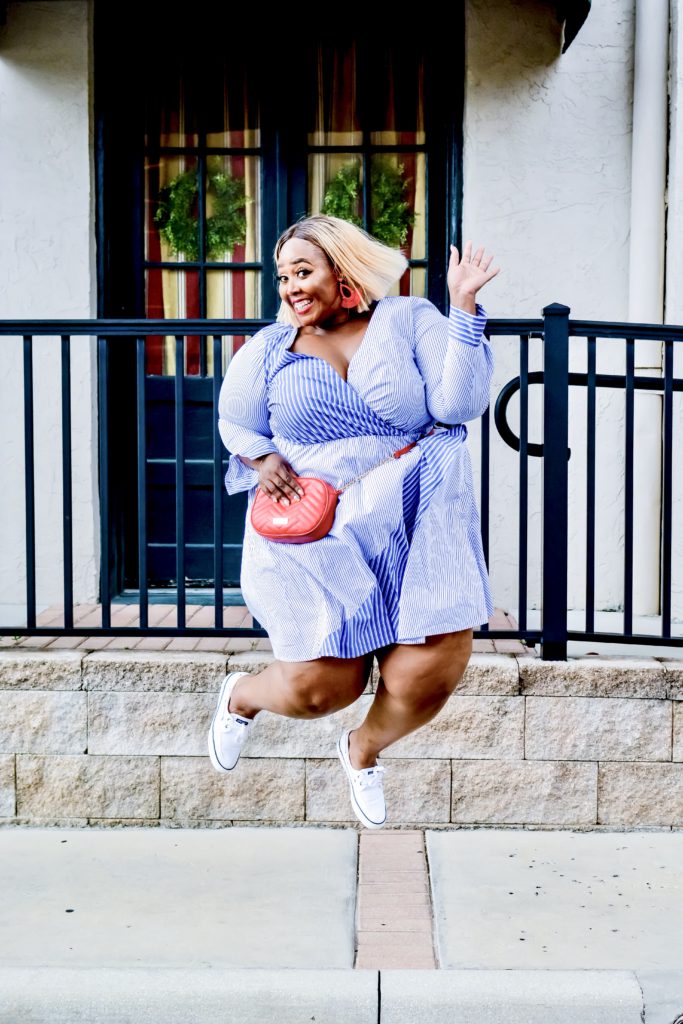 Comments
comments