There are some curvy girl signature must haves and one of them is jumpsuits. I absolutely love them and how versatile they can be. For many years I was the girl that worried about many things when purchasing a pant jumpsuit. My thighs are too big, my stomach is too big, will it fit me. Girl, I was wasting my life away finding all the wrong things instead of staring the obvious. I would look absolutely stunning in a jumpsuit.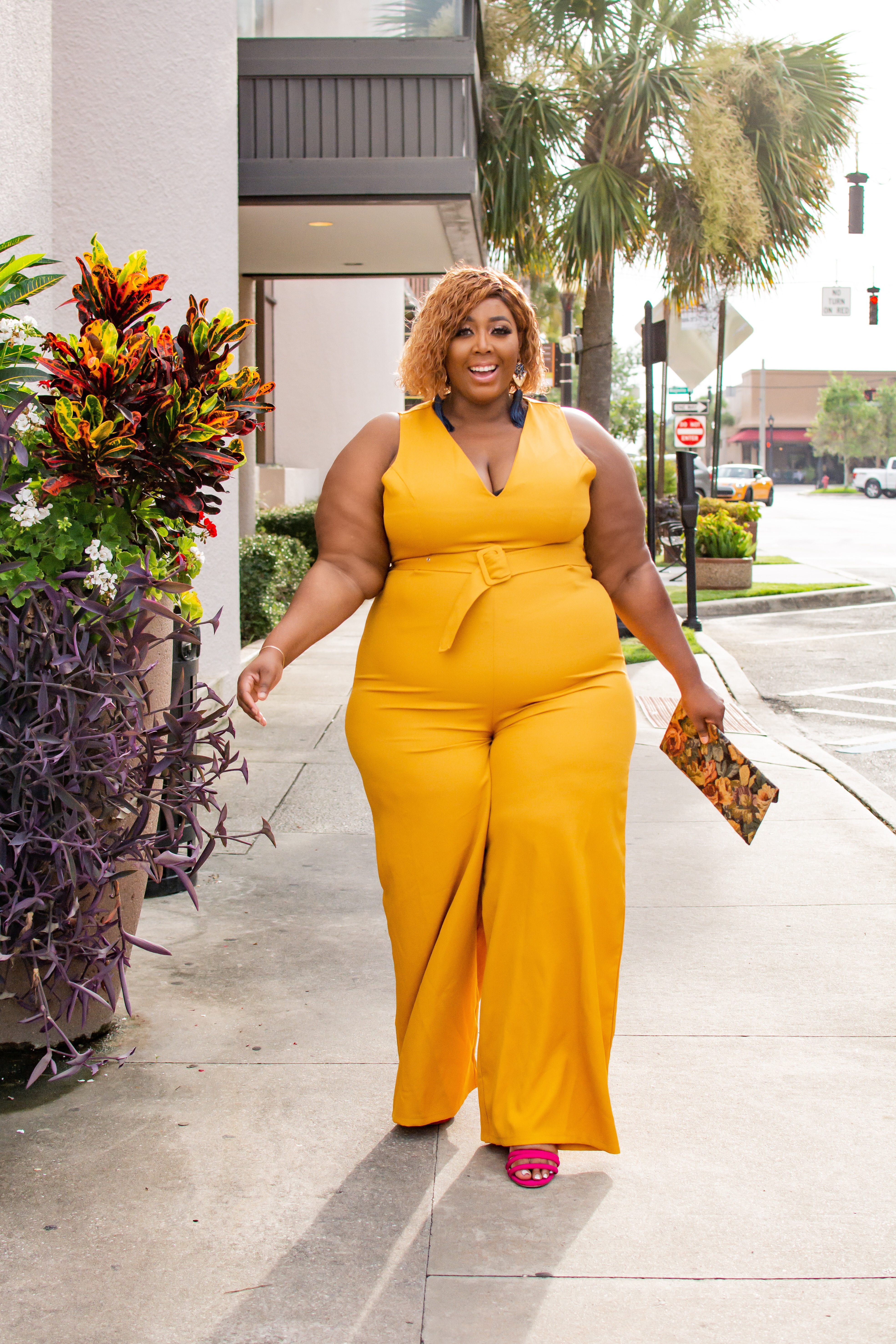 I picked up this jumpsuit a little while ago because it caught my eye for several reasons. The color is stunning and the added belt to encentuate my waist is always a plus for me. And of course you guys know I'm a fan of boohoo.com because of their pricing is definitely a win-win.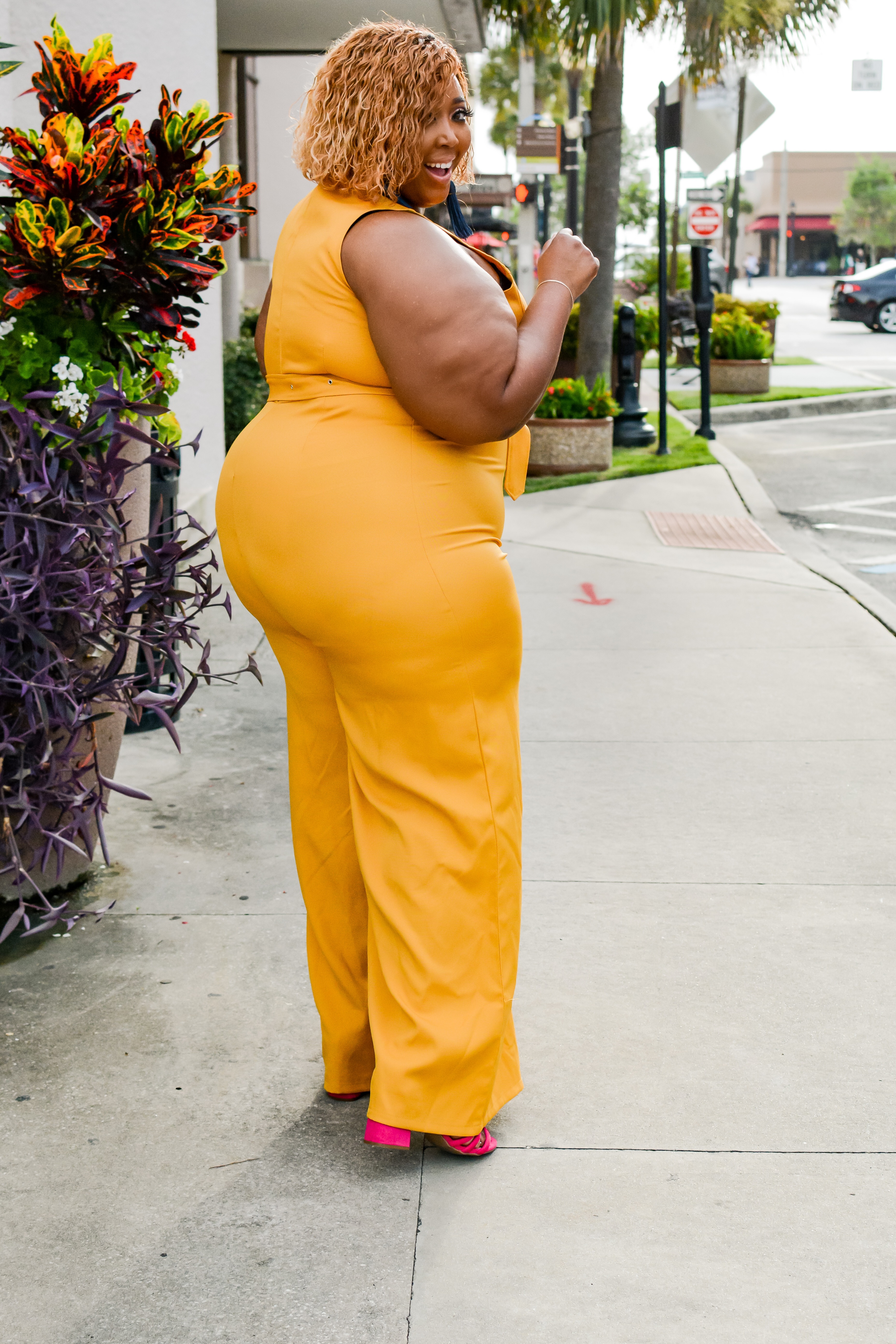 Although this particular jumpsuit is sleeveless, I could definitely can see wearing this in several different occasions. A chic and classy work wear, empowerment event or even a special occasion. I have really fallen in love with jumpsuits because they are very versatile and are very easy to style up or down.
I know many of you may be still on the fence about wearing jumpsuits due to one major issue. Well its a good issue – you know our thick loves to rub together. Unfortunately it can be a little bit annoying when you are walking in this Summer heat. Tip of the year definitely goes to these awesome shapewear. I get so many questions about how do I always look so smooth and snatched. These really help to keep me smooth and pulls me in where it needed.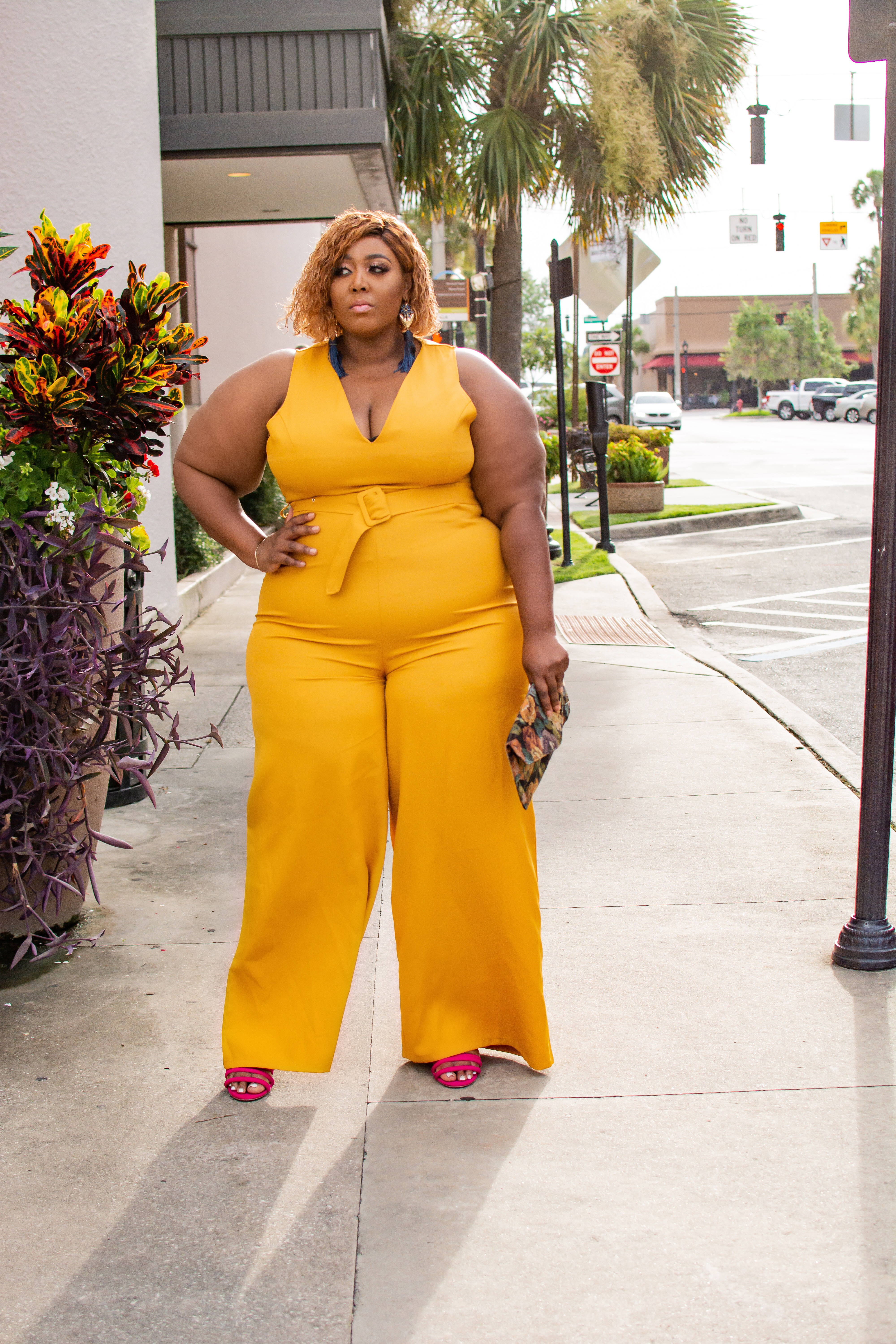 So in conclusion sis, stop limiting yourself to being great. Nothing is off limit for us plus size queens. I rally up a few other curvy girl jumpsuits that are in the shopping cart. Click the links to check them out!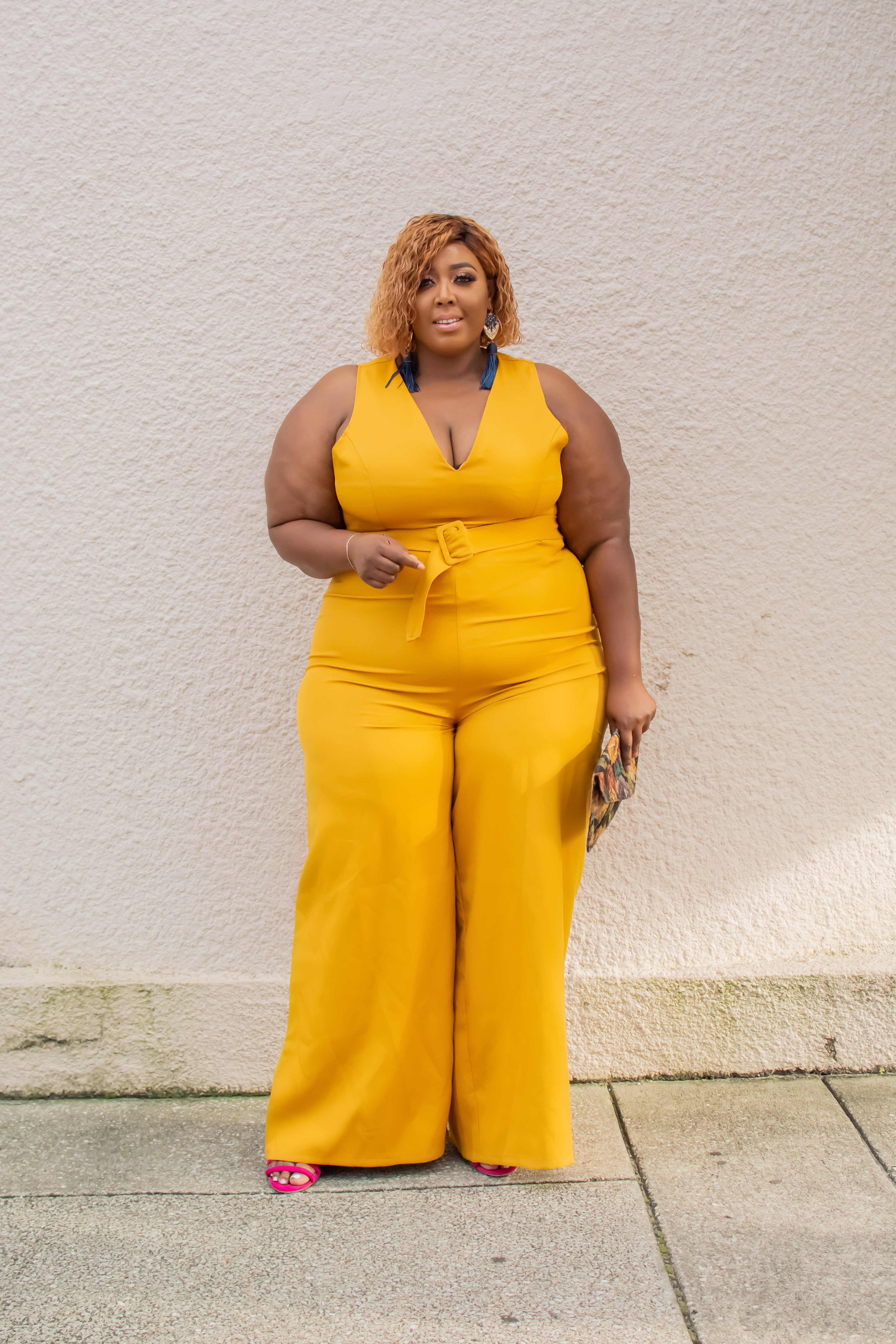 Comments
comments