Mommy duties never seem to end! From washing clothes to attending games and events to separating fights, moms seem to always forget how about themselves. We want to look fly and polish without looking like we literally only got about 5 hours of sleep! One thing, I think I have mastered is how to still look fly and comfy all while breaking up the kids and feeling good in my skin. Its not faking it, its just walking into your purpose knowing everything is going to be ok!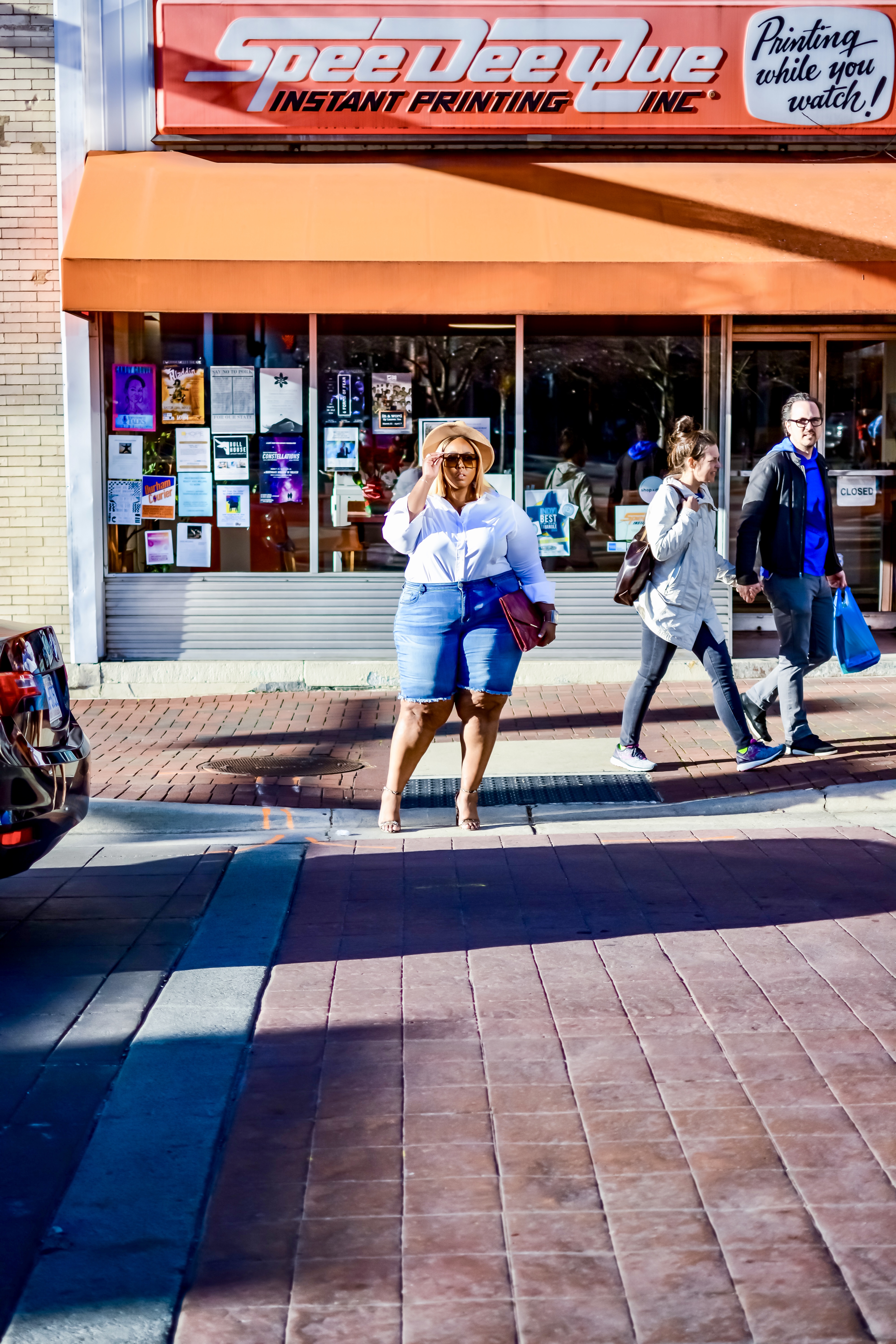 Because life can be so complicated it seems like we can overthink our fashion when simple is a way to make a complete statement and turn heads. While shopping at my local Lane Bryant I fell in love with these cute and comfy Bermuda shorts. I know, your hesitant about wearing shorts because of whatever reason. Well baby, I got cellulite, velcrose veins and a whole lot of love! Show em!! Besides once you put on these shorts and see how fabulous you look and feel, you are going to want to purchase every pair!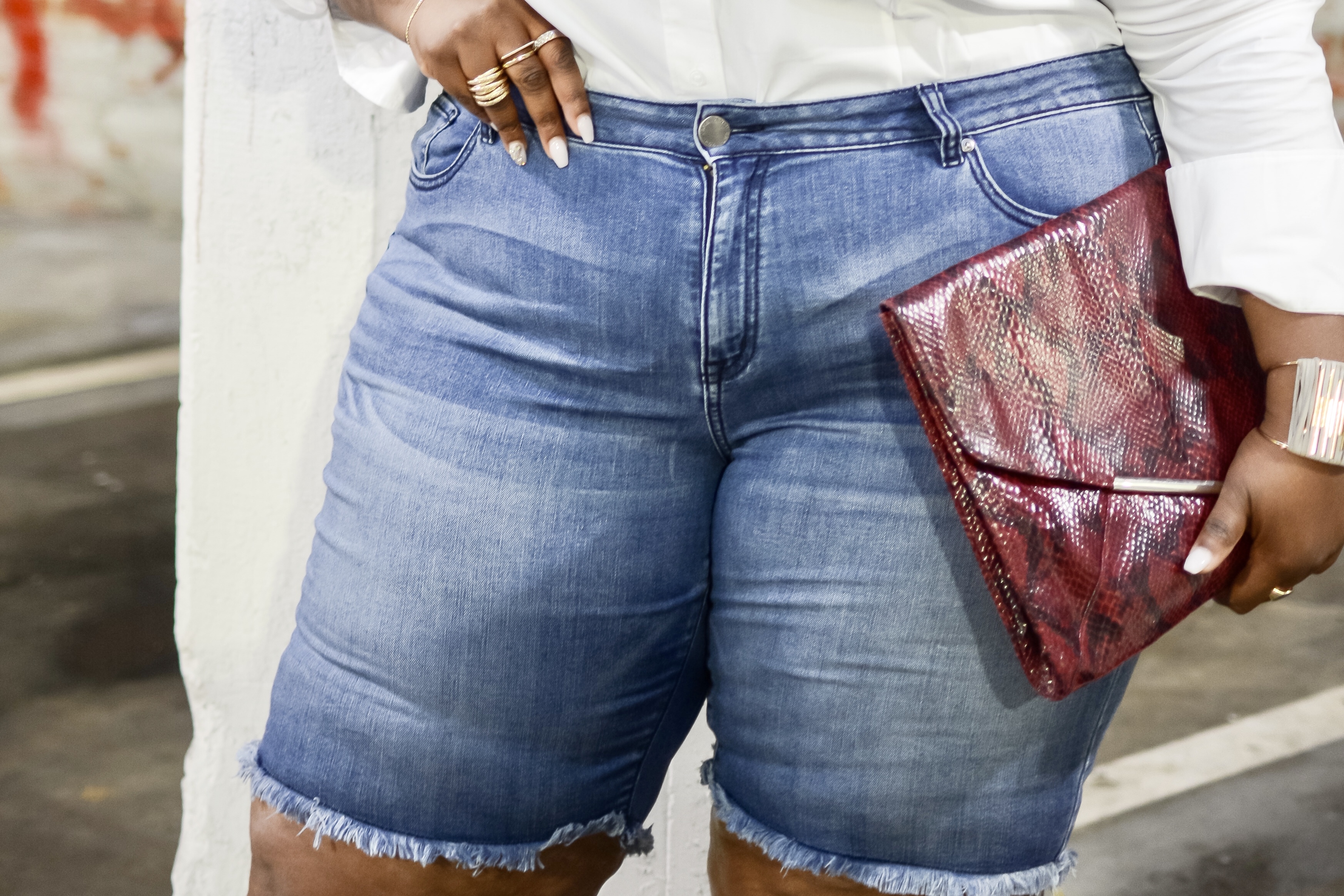 To keep life simple yet make a statement, I grabbed one of their boyfriend t-shirts. I absolutely love to pair these shirts with literally any and everything! For a more casual and chic look I just rolled the shirt sleeves up and kept the buttons open. BAM GIRL! You cute! It doesn't take much to make a statement and for you to feel good about your comfortable yet chic look!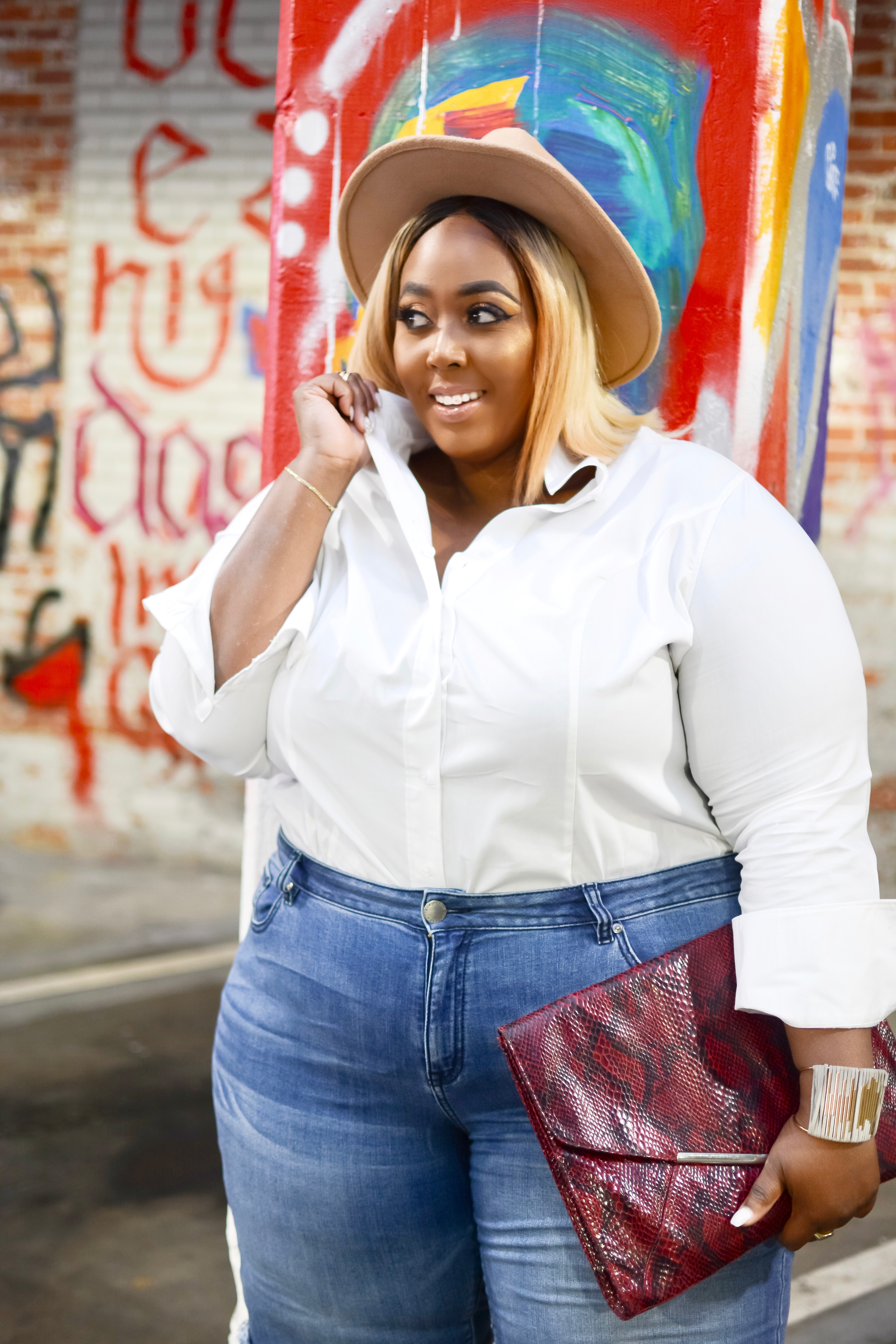 If you want to take your chic to another level you can alway try adding accessories and prints. You all know I LOVE a good hat! I find them everywhere from Goodwill to Target! Lately I've been reaching for non-typical prints. You know the ones that you would never think to put together. Ya'll know Im extra!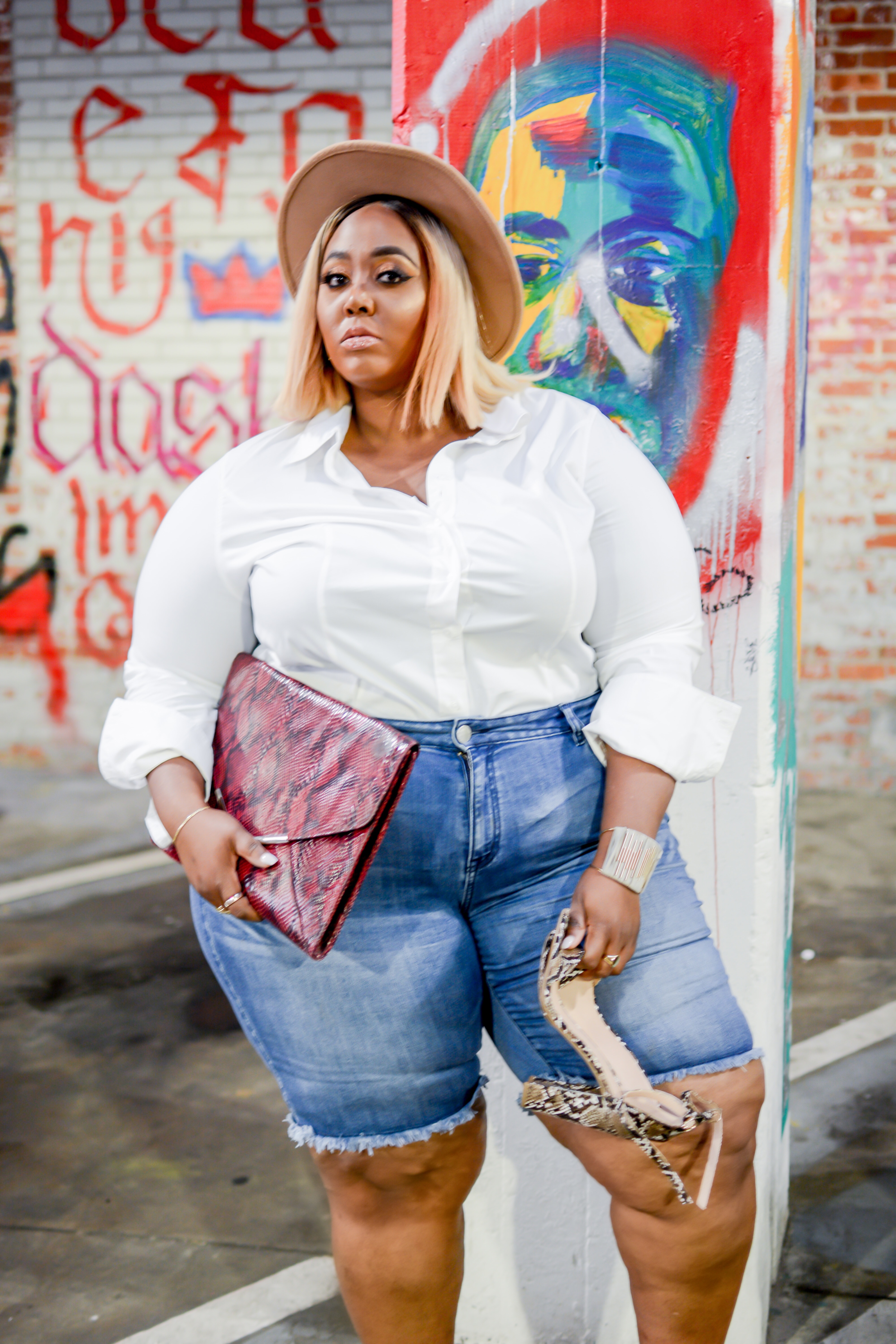 #PurposeSquad mommies – Remember you are doing an awesome job! I know things get really hectic and crazy, but remember to pamper yourself and take at least one day to show up and shout out for yourself! Its ok you deserve it!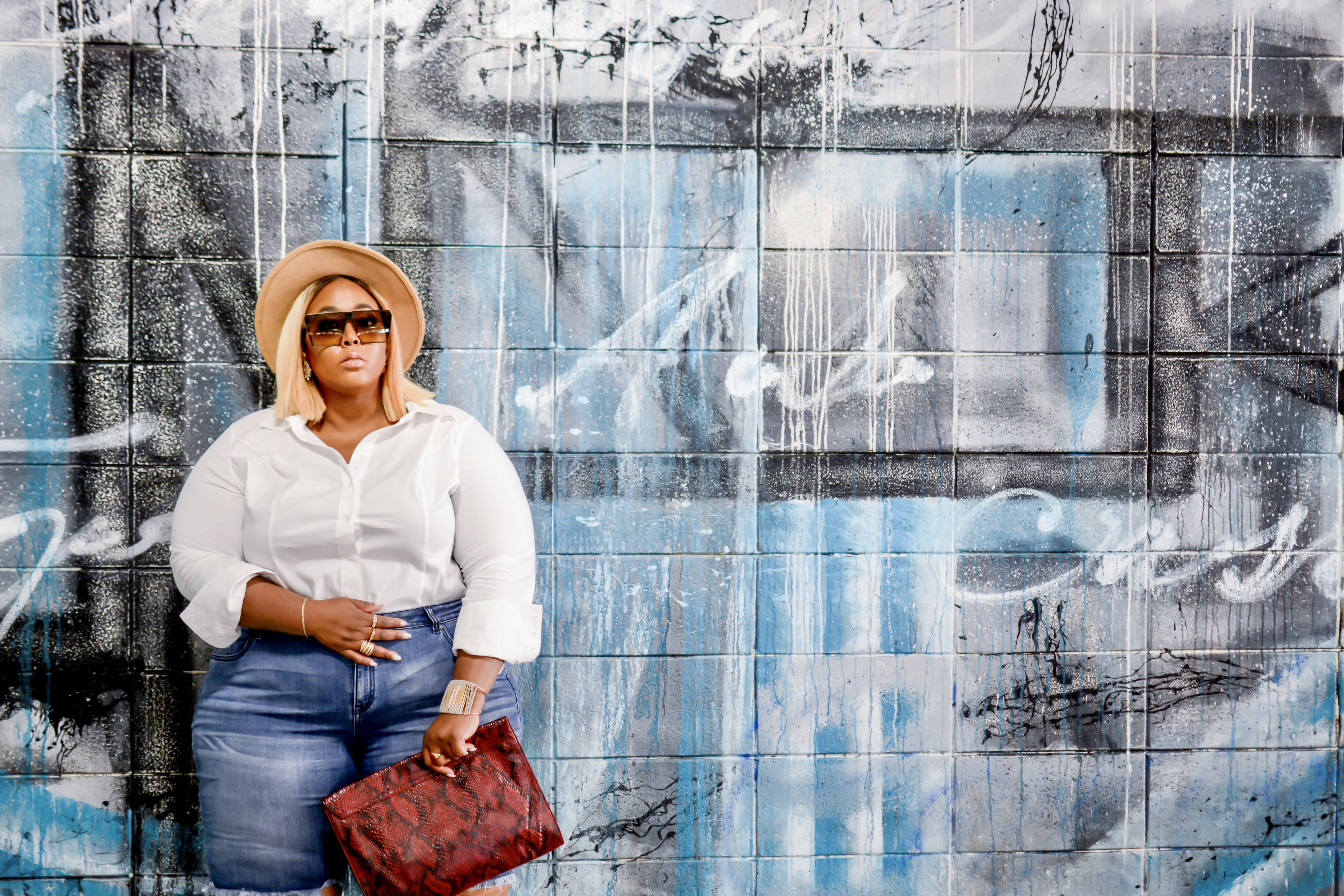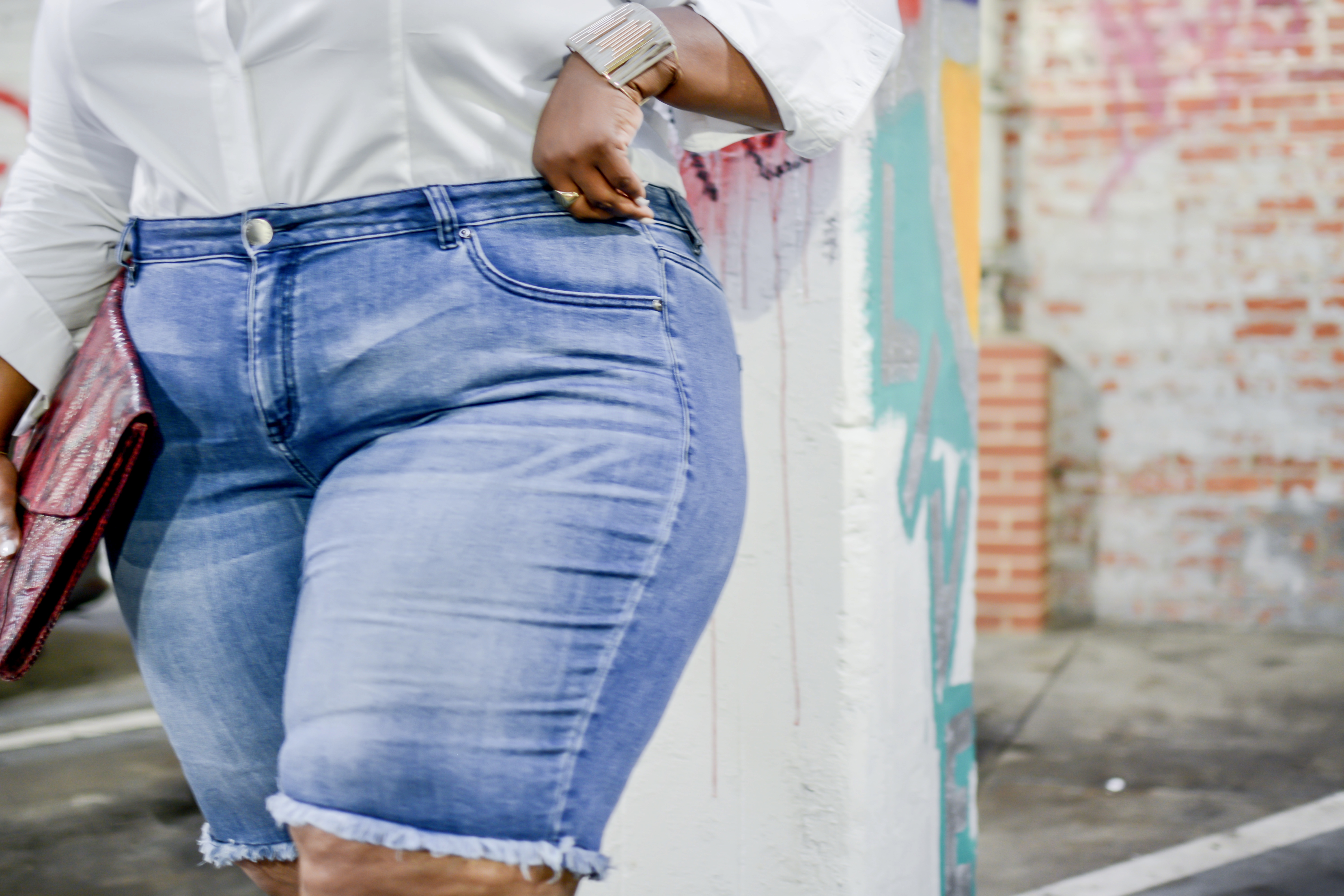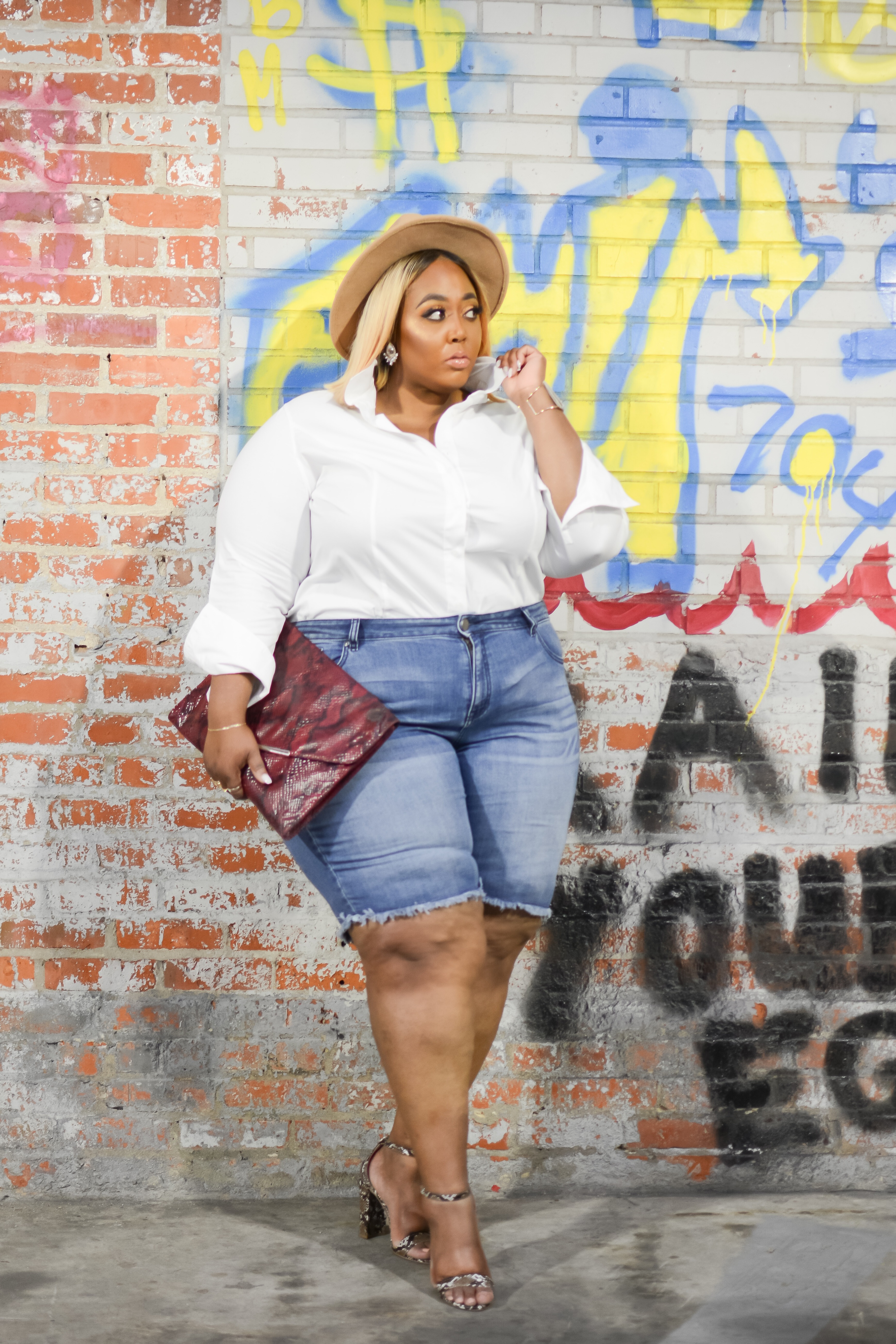 All opinions are of my own. All items were purchased by myself for a personal review. Shop my look here:
Comments
comments