Fall is officially here and Im pulling out my two statement trends: Leather and Leopard for the win. I don't believe the memo of cooler weather us in the south just yet. However thanks to Target we are able to step into the season with a bang.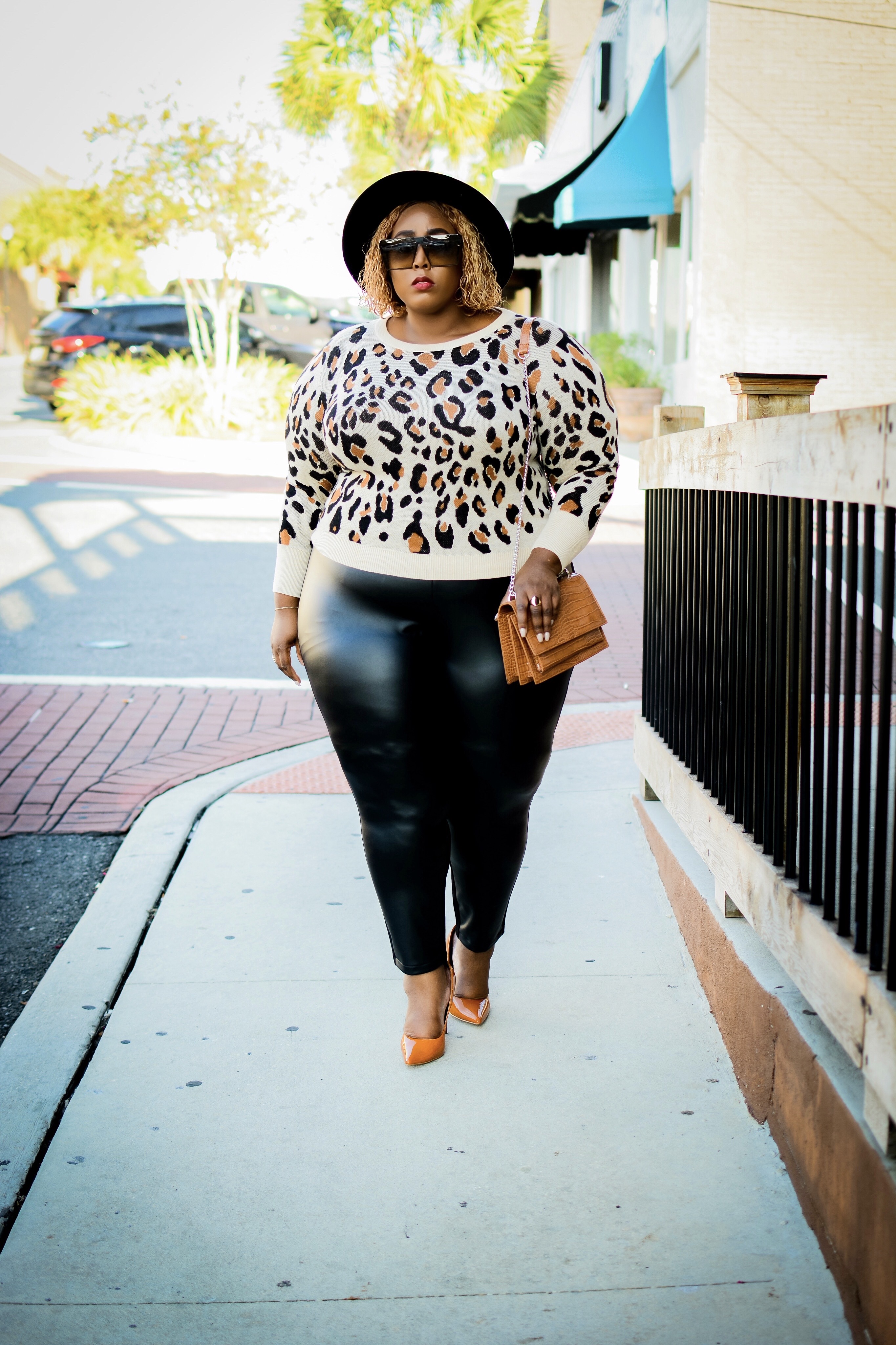 Some women are afraid to put two bold looks together. Honestly speaking things can go left real quick if your not careful. Leather and leopard are daring but what I love about the two is that its bold and daring. Hey its my personality (smiles) I love a great pair of leather pants, I love the contrast that these pants give. The two-toned textures gives these paints a unique and comfortable look. Faux-leather front and legging fit in the back. The perfect amount of stretch and leather.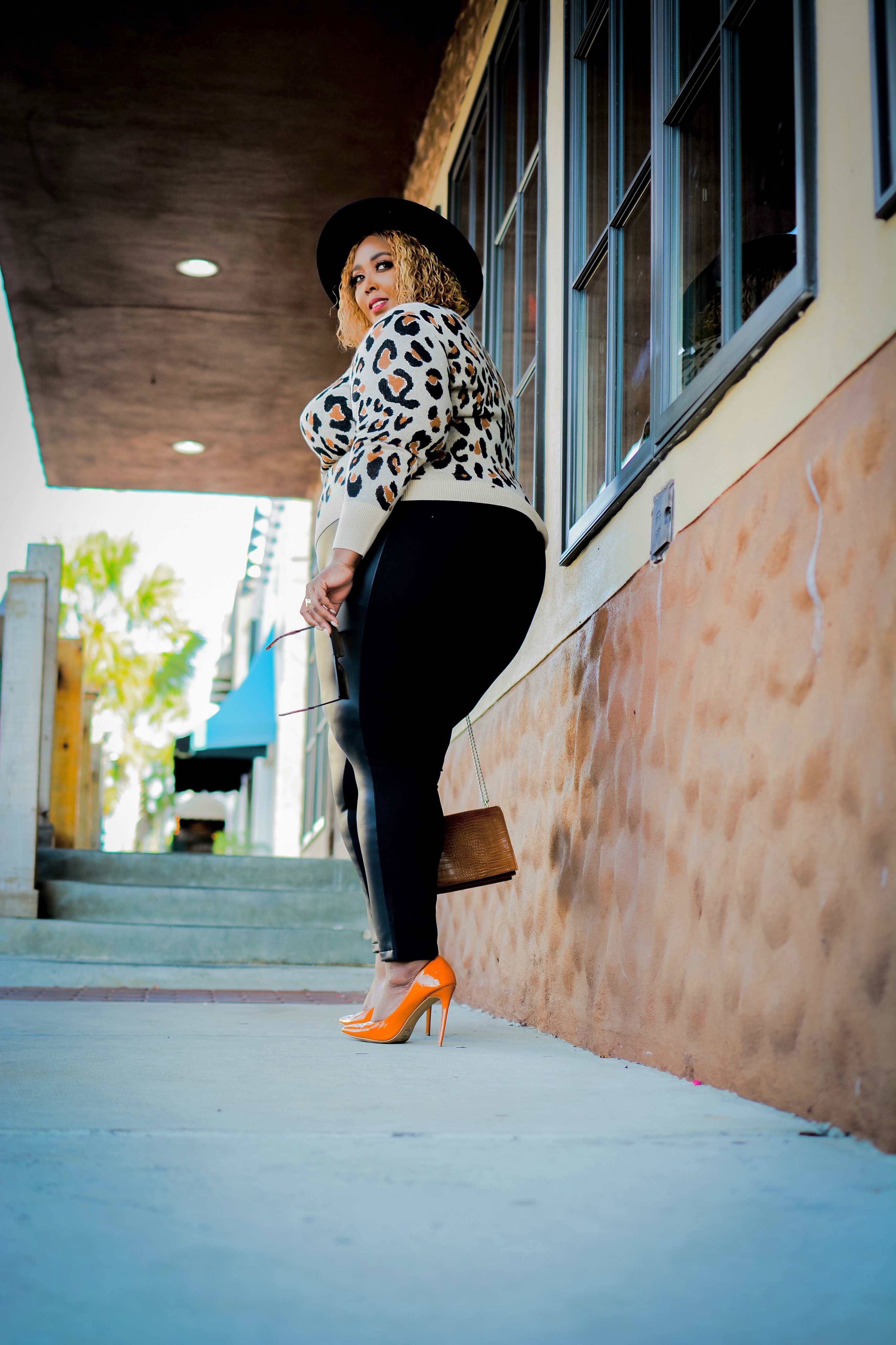 I really don't see Fall being Fall without adding some leopard to your look. Leopard print done the right way can most definitely break a neck or two. Although its a little on the warmer side, this sweater is still cool enough to wear while the South gets the memo of the weather change. To be completely honest with you I purchase a new pattern sweater from Target every year. They are jazzy, good stretch and reasonably priced.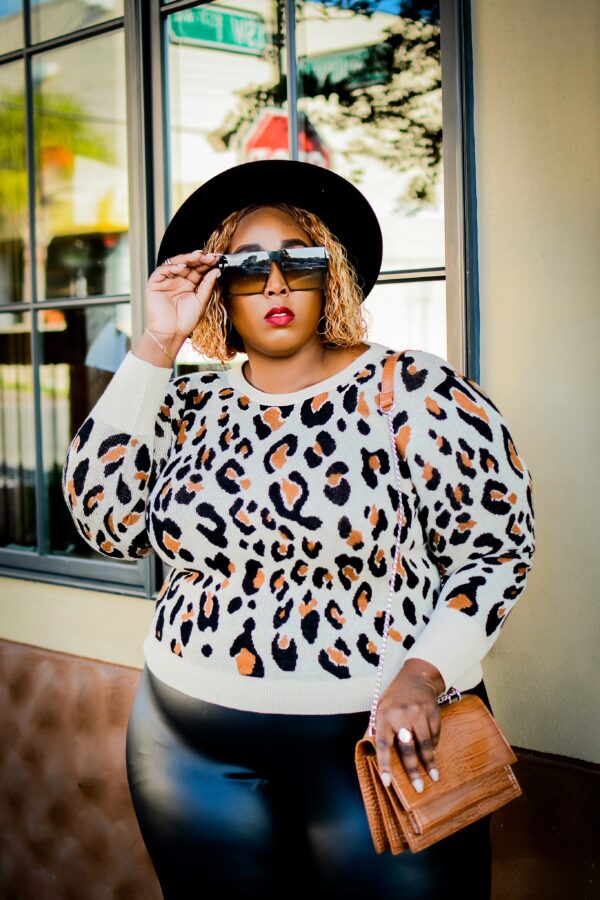 Its definitely safe to say to say that you will see a lot more leather and even more leopard print in rotation this Fall season. Ladies let the Fall slays begin – And on budget!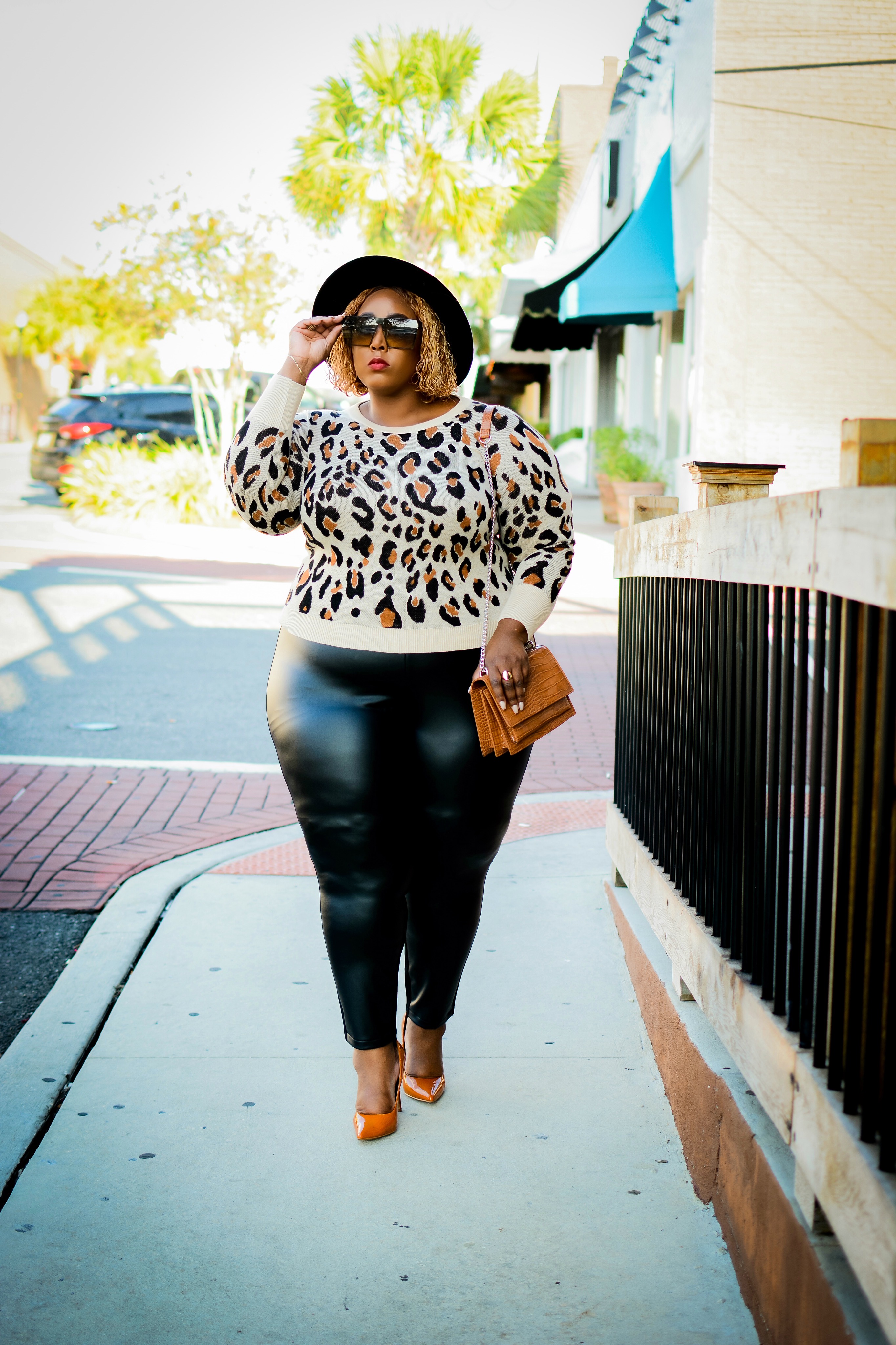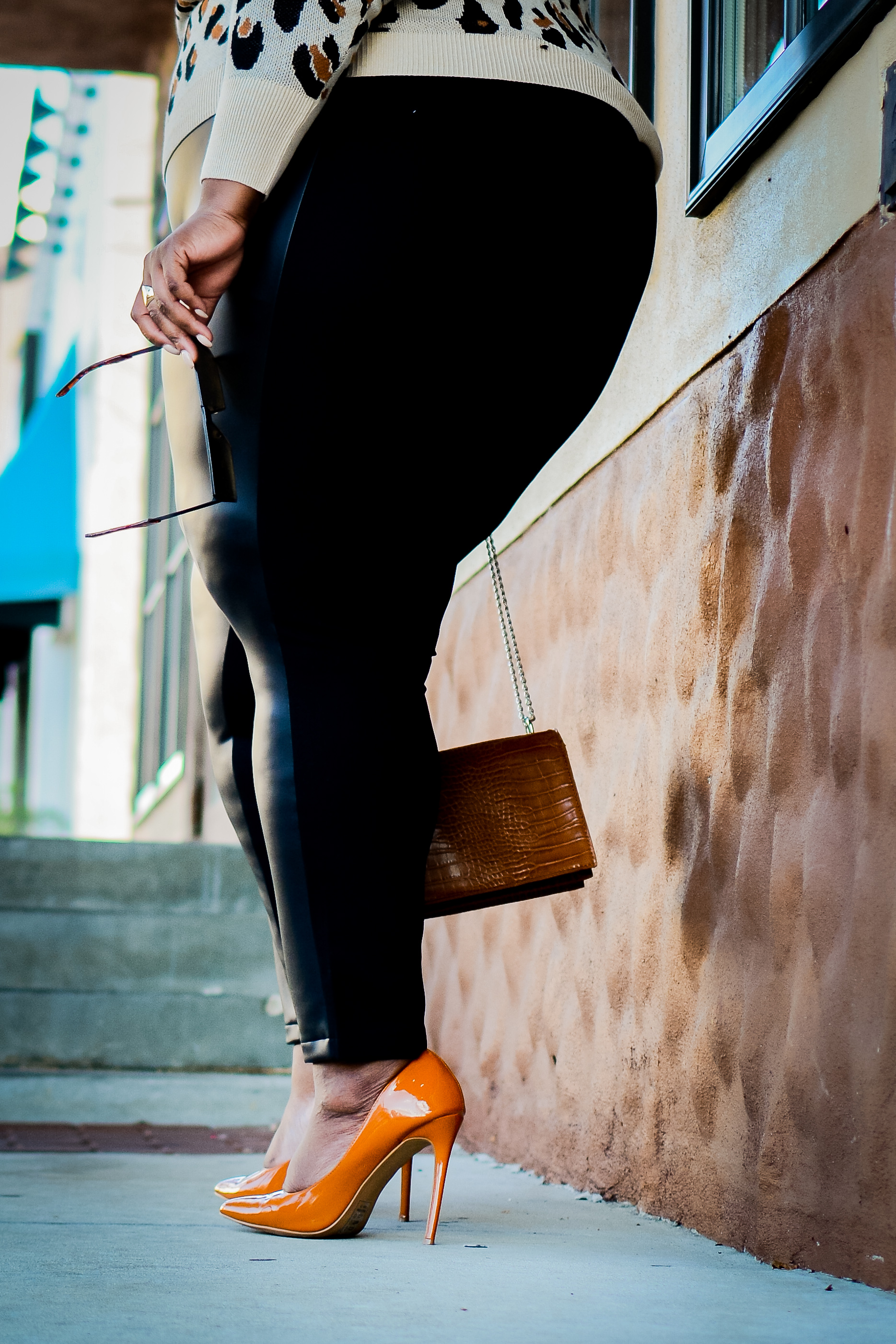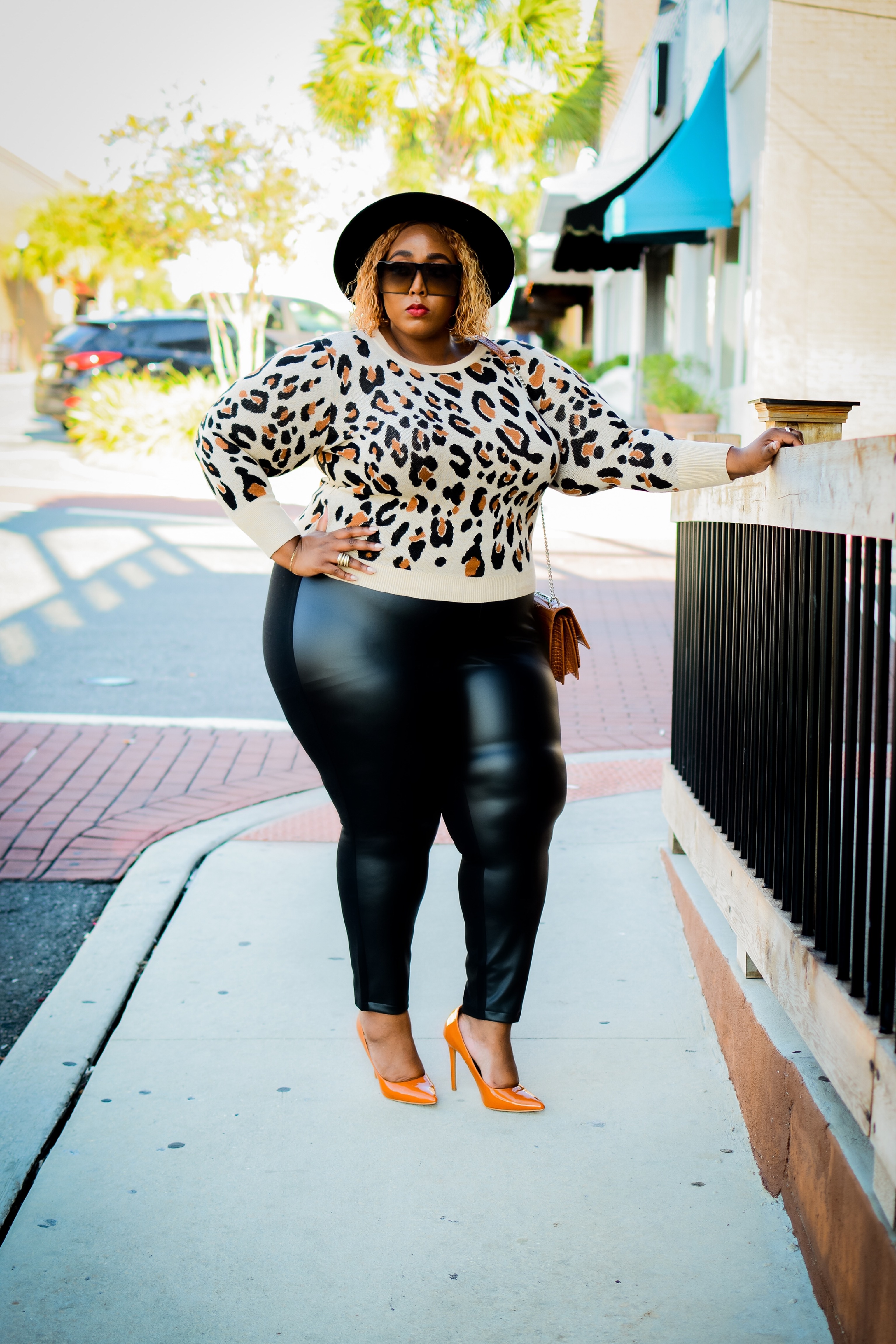 Comments
comments