Finding your purpose is a forever relationship, you find a greater appreciation for the setbacks and downfalls. What an amazing yet challenging few years to get to this point. I am super excited to announce the new & innovated Hello Purpose, LLC featuring The Hello Purpose Planner.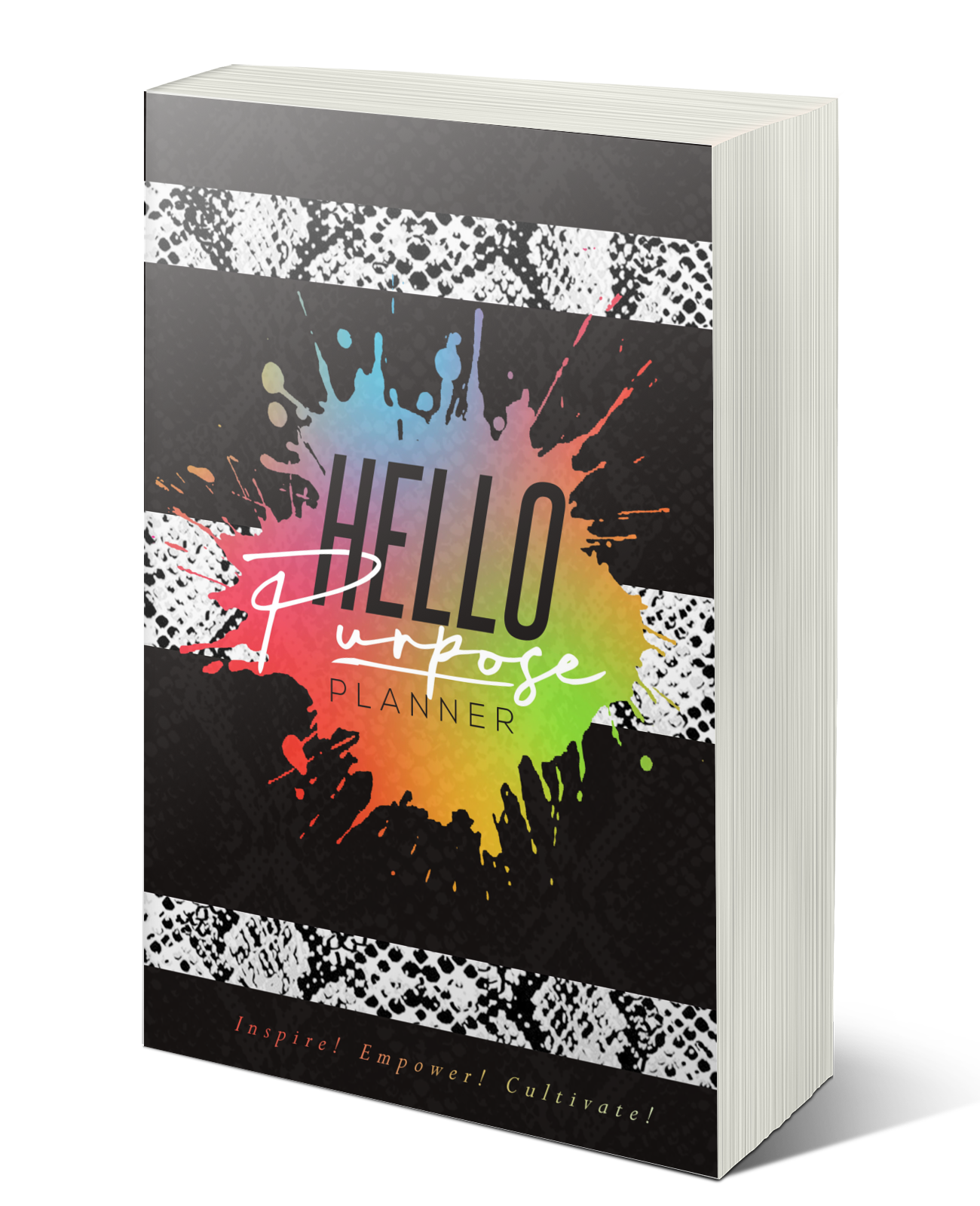 This journey has been an overwhelming and an amazing experience. Although I probably quit a thousand times a day, this has been a great Nevertheless I keep in mind what the meaning of purpose is. Purpose is the reason for which something is done, created or for which something exists. I exists to never give up on my dreams and hopes. And more importantly my purpose is to help others find their purpose.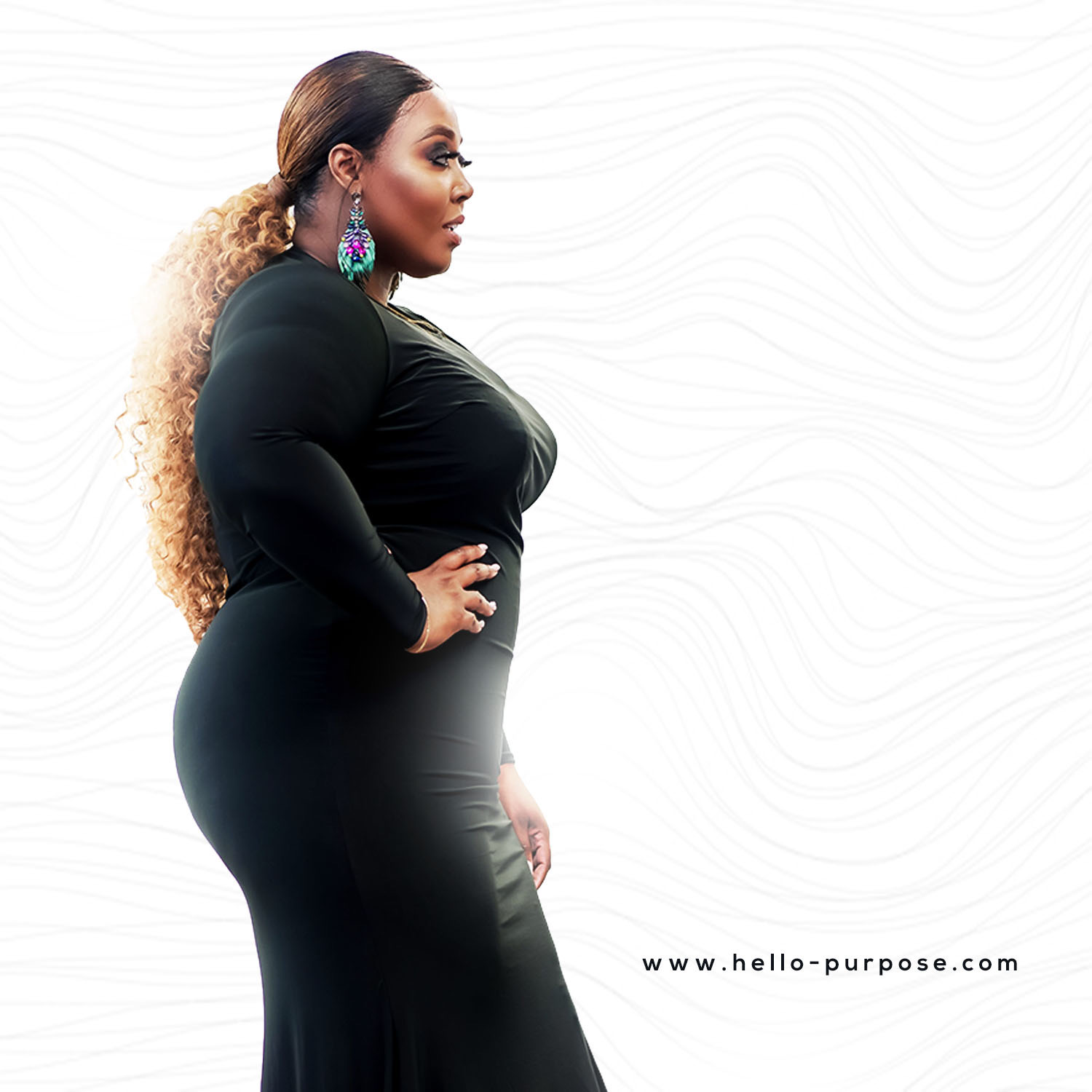 Hello Purpose mission is to inspire, empower and cultivate people from all walks of life. Hello Purpose consists of networking, support and motivation. With entities such as networking events and purpose coaching Hello Purpose is all about developing unique ways to help you walk in your purpose. And we are able to start with The Hello Purpose Planner.
The Hello Purpose Planner is designed to inspire, empower, and motivate you to Live In Purpose, On Purpose. With daily powerful affirmations and weekly and monthly reflection recaps, you will be prompted to detail your priorities of the day, purposed ideas and review of each day to help plan for tomorrow's purposed work.
We found in our research that it is better to reflect, review and re-commit to goals every quarter. The planner will propel you to do the work to push your goals and stay committed each quarter. To reach your goals you must first envision what you want your year to look and feel like in the following areas:
spiritual health
mental health
physical health
personal growth
family & friends
happiness
home/lifestyle
finances
career
travel
and community.
This unique life planner will assist you in finding your purpose, analyze your progress, cultivate amazing gifts and say Hello Purpose.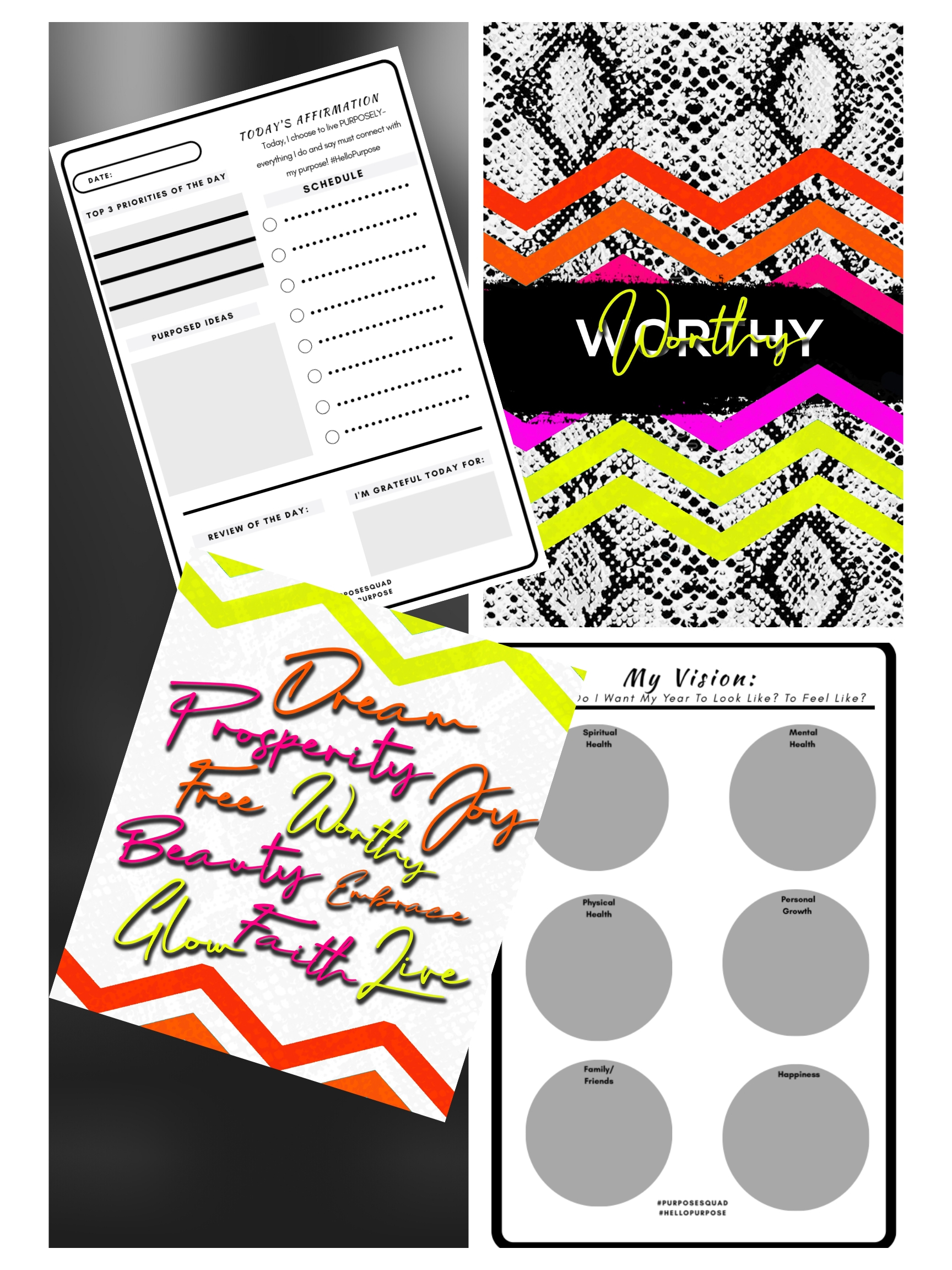 When you truly understand YOUR PURPOSE, you are undeniably unstoppable. No one can stop you from living your intended purpose but you! Your purpose is your birthright! However you must do the work – write the vision, make it plain.
I'm excited to share this journey and to see so many incredible people say Hello to Purpose! Mark your calendars! Set your watches! November 30th, www.hello-purpose.com will launch and the purpose planner will be available for only $25.00. Whose ready to put in the work and walk in their purpose! 2020 is defintely the year to see clear, write your vision and walk in your purpose.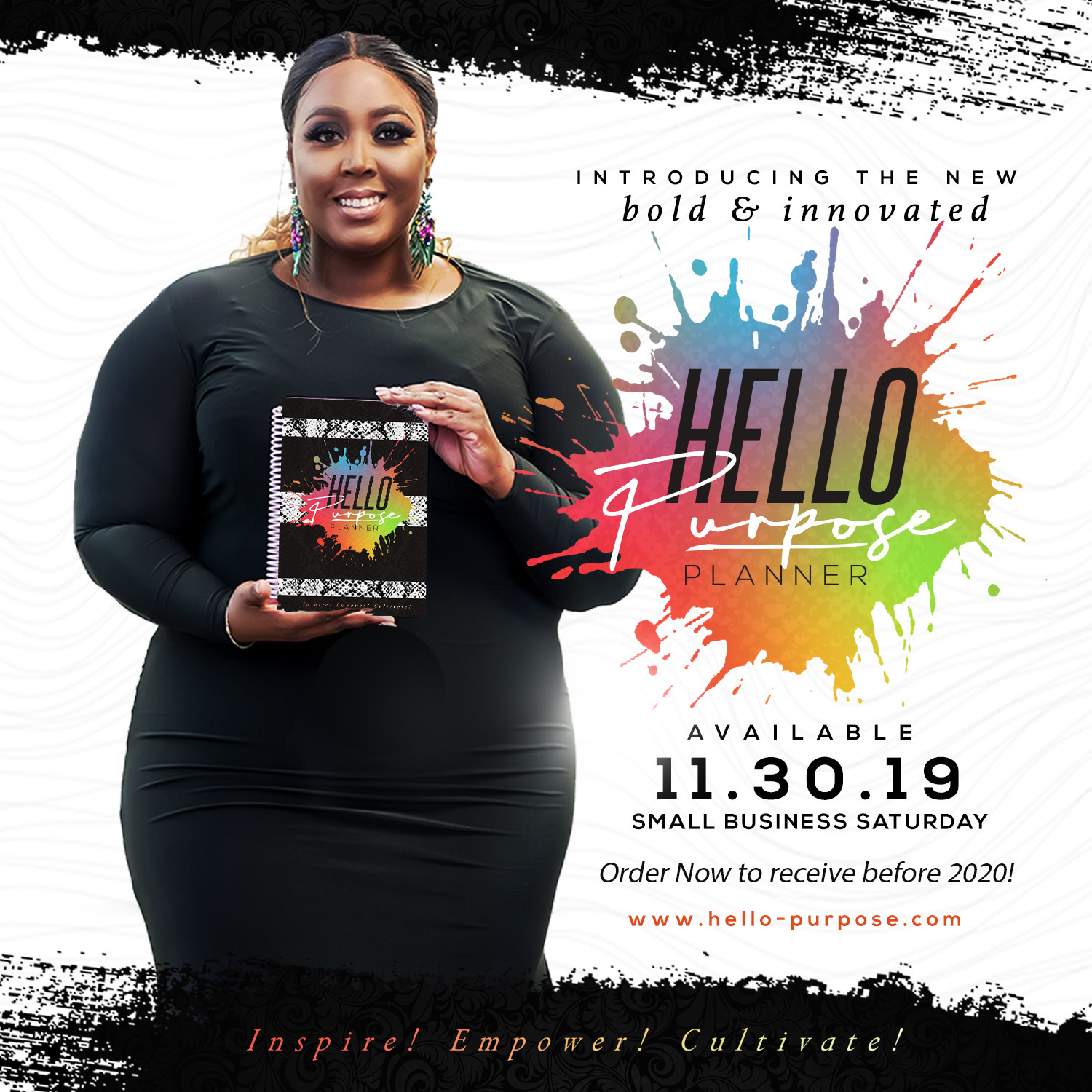 Be sure to follow us on our social media handles for daily inspirations, motivation and upcoming events and releases.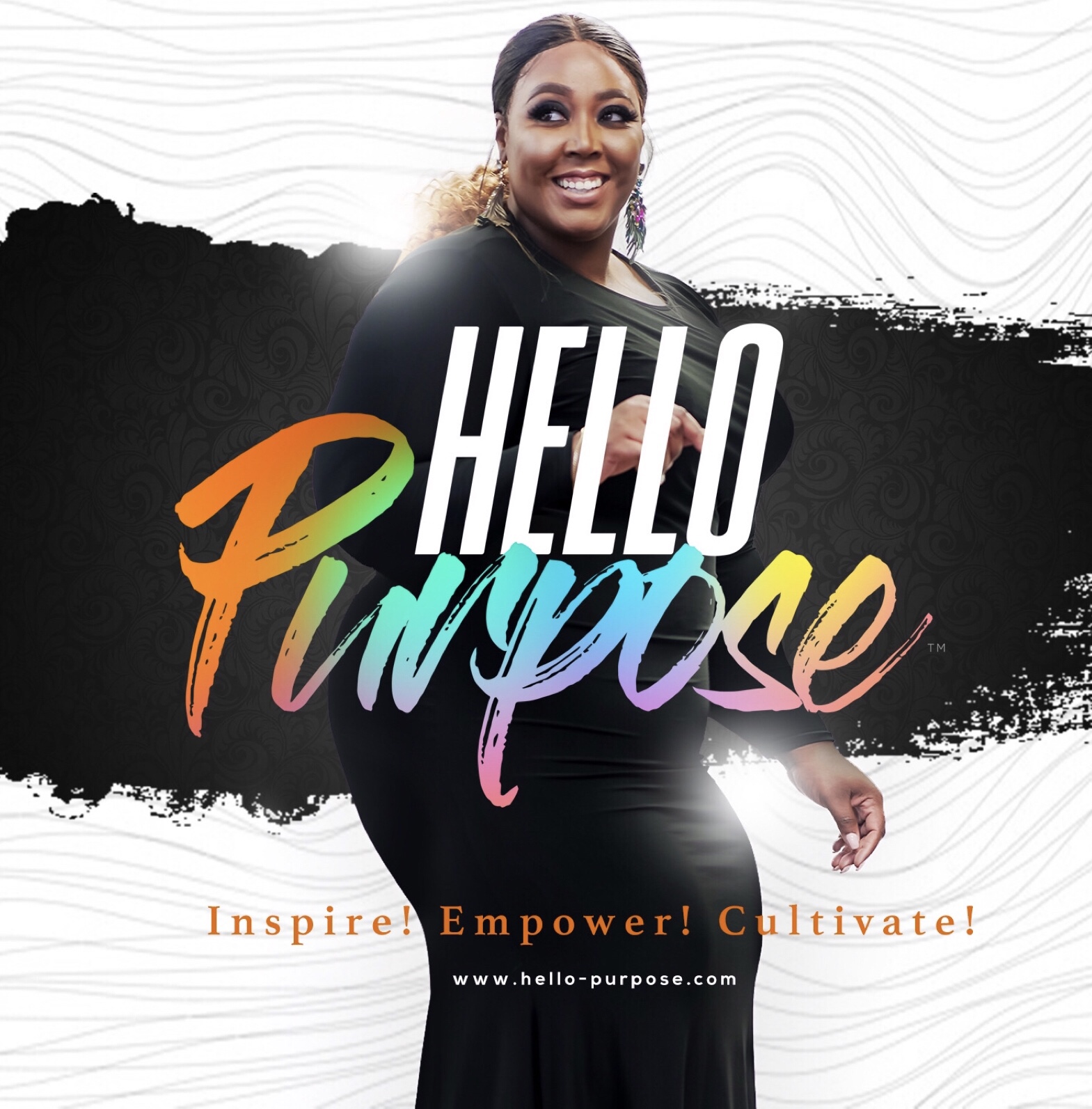 Comments
comments