Can you believe it? The holidays are already here! I've decided to bring my holiday glitz, glam and cheer with Eloquii. If rich auntie was a person it would definitely be me in this outfit!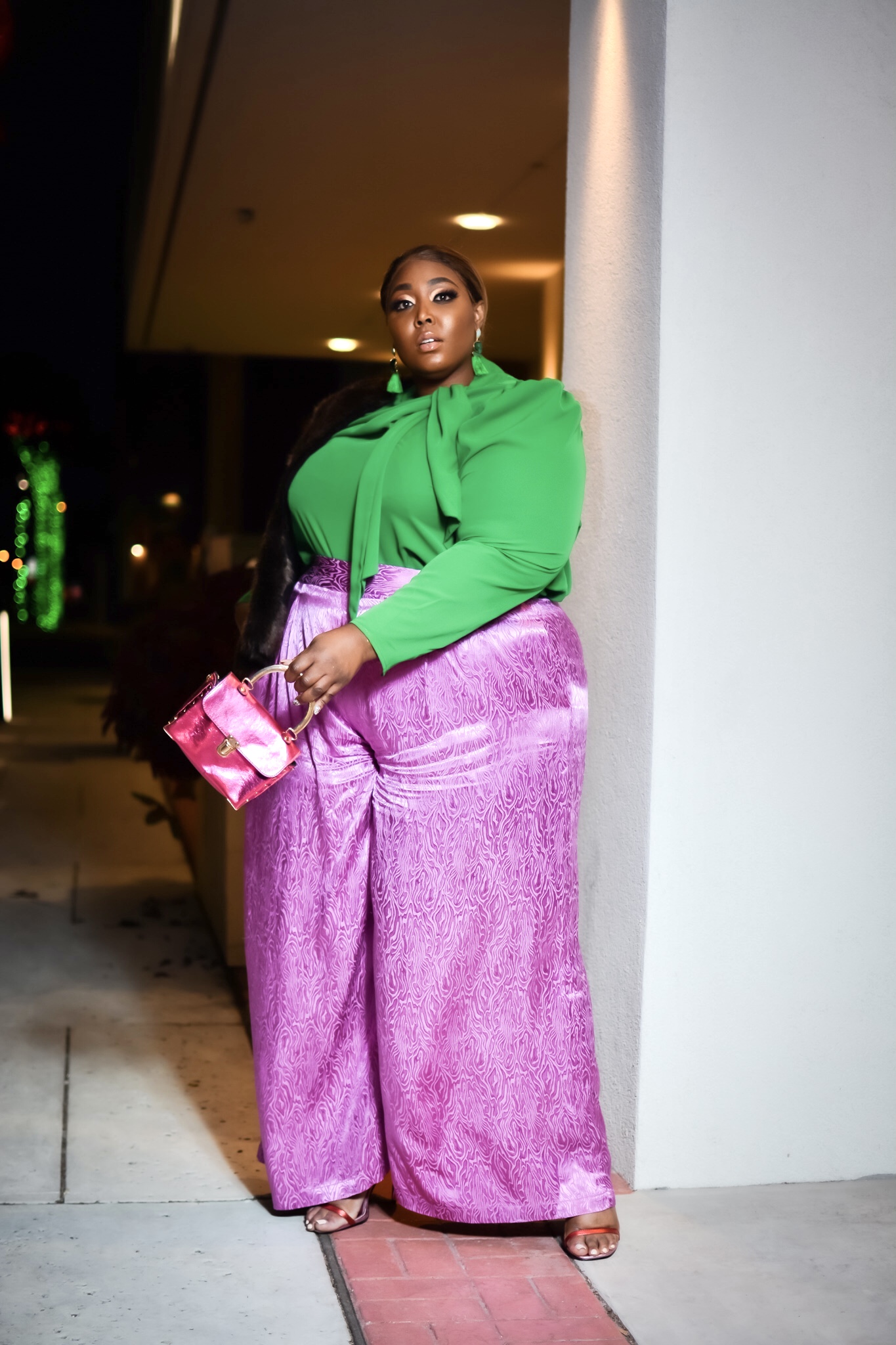 I know Purpose Squad I have been absent from this platform with the opening of my salon. (Chillllee I have got to fill you guys in). It has been an exhausting yet rewarding few months. With this being the first holiday that I don't have to work I wanted to celebrate and relax. And to celebrate this Christmas, I had to show up in my best Auntie vibes outfit. It is only right that I do a little glitz and glam for the holidays.
I finally treated myself to a few outfits from Eloquii and to my surprise I super pleased. The one that I decided to keep is the amazing drop from the"It's Electric" Collection. If you guys follow me you already know I absolutely love taking pieces and adding the ShawanaV twist to it.
This outfit already has its own detail and flair to it with the palazzo pants. The detailed print makes it the statement piece on its own. Pairing it with the green blouse which has a front tie that you can really jazz up. All I had to do was bring my Auntie fur to the party and it was a done deal. I love bringing my holiday concept all together with the red and pink strap shoe.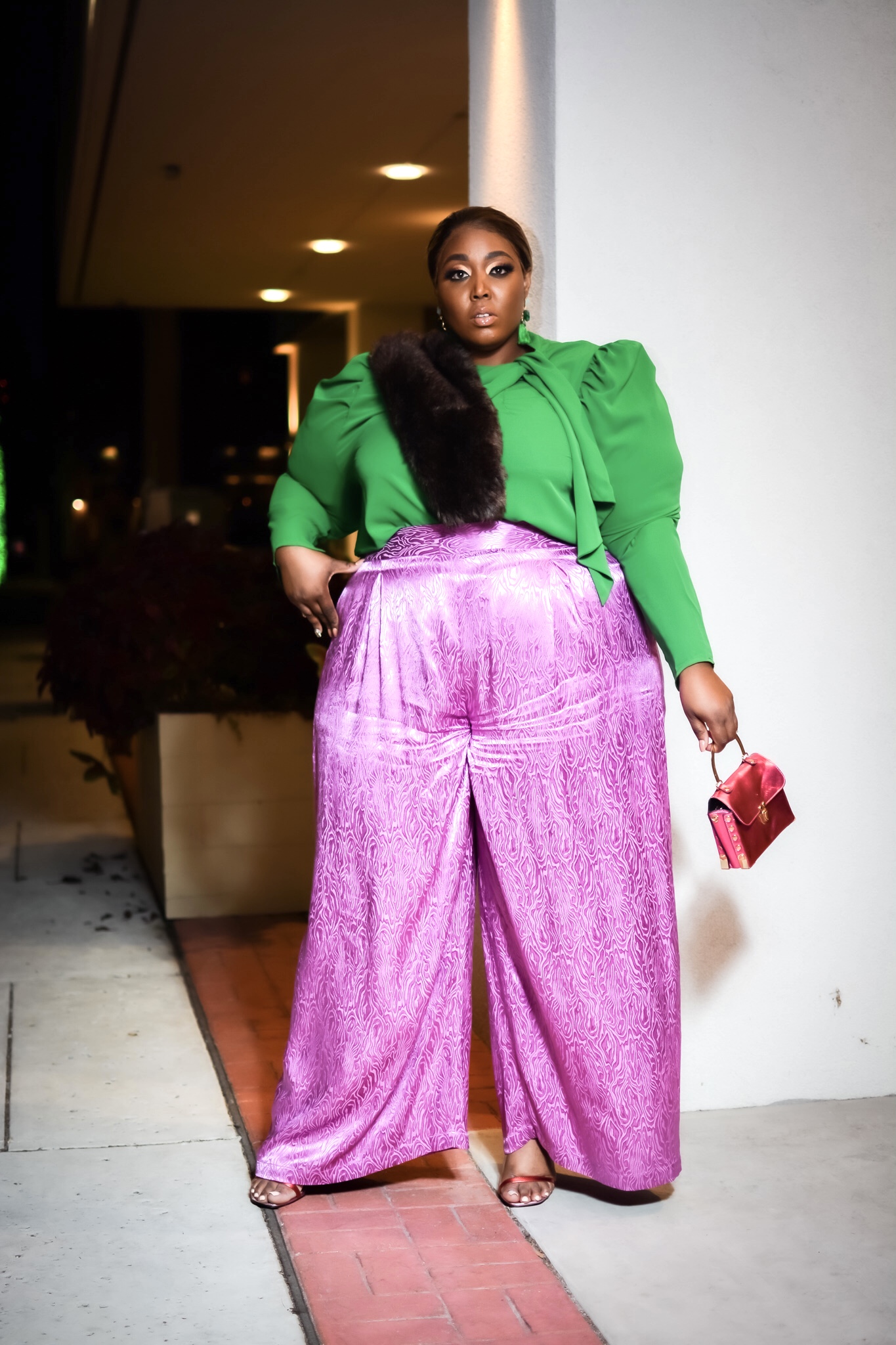 Lets quickly touch on sizing. First, the sizing on the pants for me were true to size. Even though I have extra love handles from our months of quartile, nevertheless, I still find that my waist pretty much has remained the same. Im a loving size 20/22 in most. Secondly with the tops and blouses I always size up as my arm circumference is a little larger than my actual size.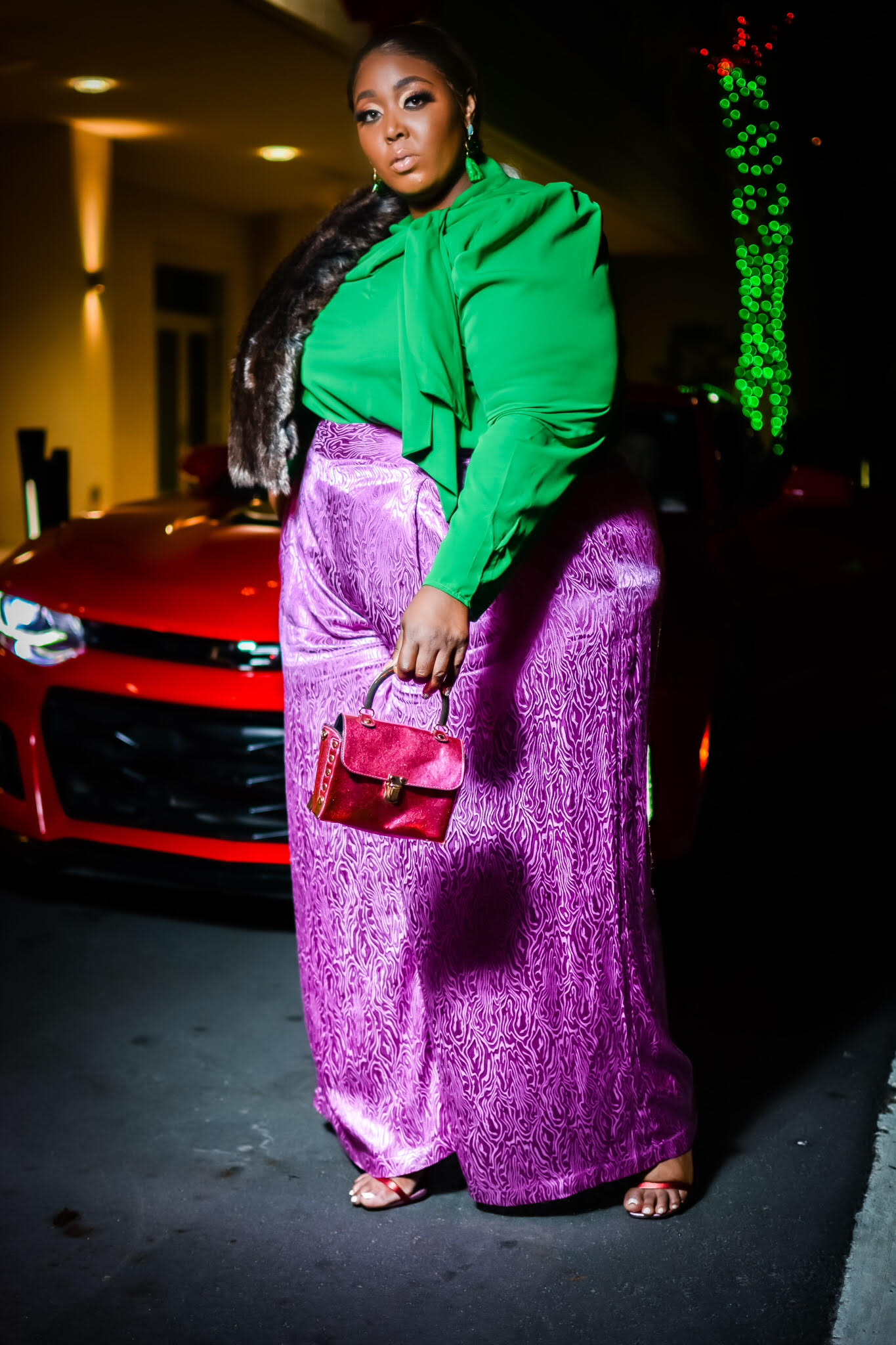 Whatever you decide to do this holiday season, take the time to do something that makes you smile. No matter what you want to do, do whats best for you. Rather its showing up to your family in PJ's or all glitz and glam (Like me lol)
This year has bought many tears, setbacks and unknown thoughts. But for myself I have preserverd through a lot of adversity. And Im doing it looking FINE FINE!
Shop the look down below! #hellopurpose
Comments
comments